Benefits of Using SEO Copywriting Services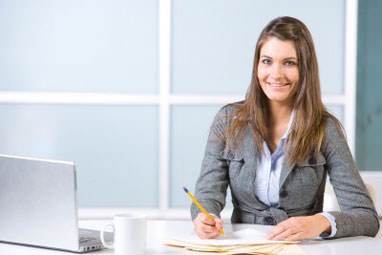 Having quality content on your website is not only good for improving the experience of your website visitors, but it is also good for improving your website's search engine optimization. At Silver Scope Web Design, we offer SEO content development for new websites and existing websites. Our SEO copywriters have experience developing content for a variety of industries and can perform the necessary research to write informative, search engine optimized content for any business. To learn more about how our SEO copywriting services can improve your website, please contact our St. Louis based website design company.
Using search engine optimized content from our SEO copywriters can:
Improve search engine optimization organically: Our SEO copywriters have a thorough understanding of search engine optimization, allowing them to create content that will improve your website's search engine ranking for important key phrases.
Provide important company information: Our SEO copywriters perform the necessary research when developing SEO content for any website in order to provide important information about your company, products, and services. This research step can include obtaining information from your company or from external sources in order to understand your industry and business.
Display organized, easy to follow content: While we recognize that our customers obviously know the most about their industry and business, our copywriters have experience providing information in a clear, easy to read manner. Therefore, our SEO copywriting services can display even complex, industry specific information in a manner that will be best understood by your customers.
Generate a call to action: Our SEO copywriters have experience writing search engine optimized content as well as writing marketing materials, and therefore, the SEO content written by these copywriters will encourage website visitors to take some form of action including calling your company, buying a product, or signing up for your services.
Save time: We understand that you and your employees are busy running your business and do not have a lot of extra time for additional tasks such as creating content for your new website. Therefore, we highly recommend our SEO copywriting services during any website redesign project in order save you time, to help the website design project move along more quickly, and to create an overall more effective, search engine optimized website.
Obtain and keep website visitor interest: Getting visitors to your company website is only half of the battle, it is also important that your website can keep visitors interest while helping to sell your products or services. Our SEO copywriters create search engine optimized content that is both informative and interesting for your potential customers to read.
Share your desired message: Prior to beginning your SEO copywriting services, we will communicate with you in order to understand the overall messages and tone that you want your website and your website articles to convey.
Target the best key phrases for your industry: Our SEO copywriters perform in depth key phrase research as part of our SEO copywriting services in order to ensure that your website content is focused on the right key phrases. This will help your website to be more search engine friendly and will ensure that your website is seen by the right audience.
Because our SEO copywriting services can ensure that your target audience will find your website and choose to read on, we highly recommend these services to all of our new website design and website redesign customers. Search engine optimized content from our SEO copywriters will help make your website an effective Internet marketing tool by attracting visitors to your website and allowing your website to market your business to potential customers. Don't leave your website incomplete, let our SEO copywriters create the search engine optimized content needed to make your website shine.