Google+ Marketing Tips for Personal Profiles & Business Pages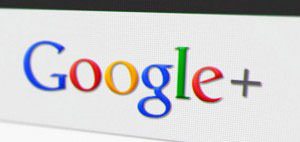 By developing a personal Google+ profile and Google+ business page, you can build up new circles of connections, advertise and promote your business to your personal friends, family members, co-workers, and other connections, and improve search engine optimization for your company website. By utilizing a number of Google+ marketing tips, you will find that this social networking profile can help you to reach new customers and increase sales.
You can learn more about Google+ marketing for your business by contacting our web design company.
Using Google+ for Business
In order to optimize your Google+ marketing efforts using your personal Google+ profile and a Google+ business page, you will want to:
Complete your Profile: When developing your personal profile and business page profile on Google+ it is important to build a complete profile. This should include content that is focused on search engine optimized keywords, utilizes informative and intriguing language that will attract interest, and includes links to your other social networking pages as well as your company website.
Upload Relevant Images: It is safe to assume that any images uploaded to your profile or Google+ business page will likely be indexed as part of the Google images search, so you should add pictures that are relevant to your industry and your company in order to increase traffic to your profile and promote your business.
Optimize the Links from your Profile: The personal links on the left side of your Google+ profile provide an excellent opportunity for increasing search engine optimization of your other profiles and your company web pages as these will likely be valued with high importance in Google's algorithm. Therefore, it is important to create relevant links to your company's social networking profiles and your company website and to use relevant keywords within these links.
Use "Circles" to Communicate with Clients, Prospects, and More: A major selling point for Google+ is that it allows you to create circles, or groups of friends. You can send messages to specific groups, which allows you to create messages that are targeted to specific individuals.
Use +1, Comments, and Share Features: The heart of any social media marketing is the ability to share messages, links, and articles with friends quickly and easily. With your Google+ profile, you will want to share messages about your company, product launches, industry news, or special promotions. You can also +1 you own company pages as well as other related sites that provide important industry information. This allows you to build value within your circles and develop a sense of credibility in your industry.
Conduct Market Research: Google+ allows you a firsthand connection with customers and potential customers. By reviewing messages from others in your circles or setting up a Spark for your company name or industry terms, you can monitor what people are saying in order to stay on top of current trends and better meet your customers' needs.
When developing and managing our clients Google+ profiles and Google+ business pages, we consider all of these aspects as well as other special tips and tricks to increase the effectiveness of your social media marketing efforts.
To learn more about Google+ marketing and how you can develop your personal and business Google+ pages for marketing your business and advertising to new customers on Google+, please contact our web design company.