Google+ Marketing: Developing Google Plus Business Pages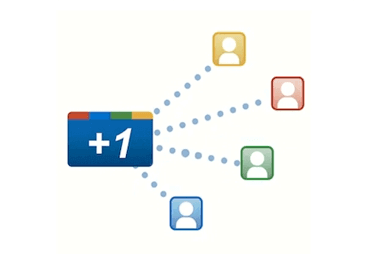 Google+ (Plus) is the latest additional to the social networking world, and Google+ pages have recently become available to businesses. Therefore, as a business owner, you can now develop a personal profile as well as a business page to advertise your business through this social networking site. There are several steps that you can take in order to make the most of your Google+ business page and to use your personal Google+ profile to advertise and market your business to new customers.
At Silver Scope Web Design, one of our social media marketing services includes setting up and optimizing your personal Google+ profile and new Google+ business page. We can then post updates to your Google+ business page and teach you several tricks that will allow you to get the most from this page as well as allow you to use your personal profile to advertise for your business, promote your products and services, increase traffic to your website, and improve your company website's search engine rankings. To learn how we can design and setup a social media marketing plan for your business that utilizes Google+ marketing, please contact Silver Scope Web Designtoday. You can also learn more about Google+ marketing with your personal Google+ profile and Google+ business page with the Google+ marketing tips available here on our website.
Our Google+ Design Portfolio:
| | |
| --- | --- |
| Silver Scope Google+ Page Design | Air Excellence Heating & Cooling Google+ Page |
| | |
| --- | --- |
| The Guggenheim File Google+ Page | Crosscheck Investigations Google+ Page Design |
| | |
Google+ Business Pages
Google+ business pages offer a number of marketing opportunities for local businesses, products, and companies. At Silver Scope Web Design, we can develop your Google+ business page in order to help you maximize your social media marketing efforts. Much like Facebook business pages, a Google+ business page will allow you to interact directly with customers. Google+ marketing provides business owners with additional ways to engage and build relationships with existing customers and potential customers.
Creating Your Google+ Business Page
Google+ business pages are created from your personal Google+ account. These pages allow you to further enhance your Google+ marketing efforts by displaying important information about your company as well as information about the products and services you offer. You can also use your Google+ page for marketing your business by adding regular updates and posts, which encourage customers and prospective customers to follow your page and add you to their circles.

When you working with Silver Scope to create a Google+ business page, you will have the option to create one of several types of pages including a local business page, a page for a product or brand, or a page for a company, institution, or organization. Google+ local business pages have additional features important to local businesses including the emphasis on contact information including a phone number, physical address, and local map.
Linking Your Google+ Page to Your Website
When you develop your Google+ marketing plan and create your personal profile and business page, it is important to link each of these with your company website. At Silver Scope Web Design, we can set up the appropriate links from your personal Google+ profile and Google+ business page to your website as well as from your website to these pages. Linking your profile and Google+ business page with your company website:
Helps you connect with friends, fans, and customers
Boosts search engine optimization by providing Google with information that they can use to help determine the relevancy of your website to a user query on Google Searches
Makes your site eligible for Google+ Direct Connect where customers can quickly navigate to a Google+ business page
Building +1's & Google+ Marketing
Google+ uses the "+1" as the "Like" button on Facebook. Obtaining +1's can be extremely important for Google+ marketing because it shows Google that users find your content relevant and interesting, which can improve search engine ranking. Your Google+ business profile will show a count of all of the +1's that your site receives from followers, fans, and other potential customers. By sharing relevant and interesting content through your page, you can obtain +1's and encourage customers to add your page to their circles in order to follow your additional updates.
Google+ and SEO
There is no question that Google is the leader when it comes to search engines. Therefore, most search engine optimization techniques are targeted towards understanding the Google algorithm and attracting positive attention from Google. Since Google+ is developed by the search engine giant itself, it makes sense that profiles and links from these pages will likely carry more weight when it comes to influencing search engine rankings. Therefore, taking advantage of Google+ marketing by developing a Google+ business page and personal profile and linking these to your website is very likely to improve your website's search engine optimization.
Additionally, the Google +1 button that now appears linked to every Google search result and can be added to blogs and web pages is linked to each user's individual Google+ account. By clicking the +1 button, Google users can directly tell Google what they like and what they do not. This will no doubt be used to alter the Google search algorithm and how Google ranks websites. By developing a Google+ profile, you not only have the ability to +1 web pages, blog articles, and other posts, but you can also share links to your website or blog with individuals in your circles and encourage your friends to +1 your blog entries and web pages.
To learn more about developing your Google+ business page and profile and using Google+ marketing to advertise your business and develop an online presence, please contact our web design company. Our social media and search engine optimization experts can share pricing information for our social media marketing services, help you understand the benefits of using social media marketing, and begin developing a social marketing plan for your business.