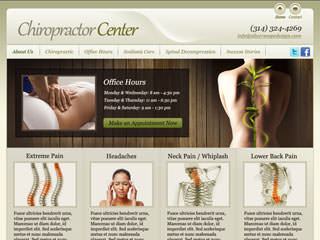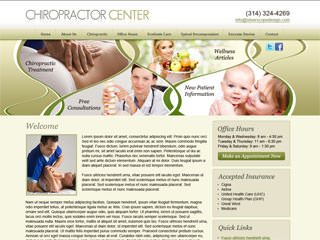 Chiropractic Website Design for Chiropractors
If you are looking to improve your Internet presence and more effectively market your chiropractic practice to customers in your local area, our chiropractic website design services can help. With website design packages available in many different sizes, we can build a chiropractic website design that is perfect for you regardless of what the size of your practice is.
With our chiropractic website design services, we will create a custom search engine optimized website for your practice that can effectively highlight your services and market to potential customers. We will deliver a professional website that will not only draw in new customers in your area by using search engine optimization, but will also instill confidence in potential clients.
To learn more about our chiropractic website design services or to request a free quote, contact us today at (877) 745-8772.
We Offer Unmatched Chiropractic Website Design Services
At Silver Scope Web Design, we have experience working on many wellness and medical website design projects. This experience has given us insight into what patients look for when searching for a chiropractic practitioner. Therefore, we are able to ensure that your chiropractic website design project maintains a focus on your target potential clients in your area. Through our chiropractic website design, you can advertize all your services and explain why customers should trust you for chiropractic care.
As part of our chiropractic website design services, we offer you more than just custom website design. Our services include:
Search engine optimization
SEO Content development to boost Internet traffic to your site
Logo design
Domain registration
Web hosting
Customized email address setup
Our Custom Chiropractic Website Design Services Let You Do More
When it comes to chiropractic website design, we realize that not all chiropractic practices are alike. Therefore, your needs may differ from others. We do our best to understand and cater to your needs by including unique features and elements in your website design project.
Features may include: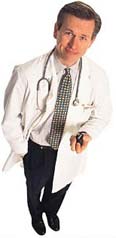 Online Newsletters: We can integrate an online newsletter signup directly on your website. Newsletters enable you to keep in touch with patients and send out informative emails to about the various ailments that can be corrected through chiropractic treatment.
Specials & Promotions: If you utilize periodic promotions and specials at your chiropractic clinic, we can integrate these into your chiropractic website design project. We can highlight these specials prominently on your website to enhance your marketing efforts.
Client Resources and Information: Many chiropractors believe that sharing information with patients is an important part of their duties. We can incorporate a client resources section into your chiropractic website that can provide educational information to your clients about the benefits of undergoing chiropractic treatments.
Testimonials: You can also receive testimonials from clients and publish testimonials you have received previously on your website. Receiving testimonials helps you monitor patient's experiences. Additionally, displaying testimonials from current patients act as a great way to build confidence in new clients. In this way, our chiropractic website design services help you to stand out from the crowd.
At Silver Scope, we believe in building websites that clearly define what your practice stands for. We will go great lengths to understand your requirements and deliver a chiropractic website design just as you imagined.
Learn More About Our Chiropractic Website Design Services
If you want to learn more about how our chiropractic website design services can help your practice establish an effective online presence and market to local customers in your area, contact our web design company today. You can call us directly at (877) 745-8772 or request a free website design quote online.
See more websites in our web design by industry portfolio.