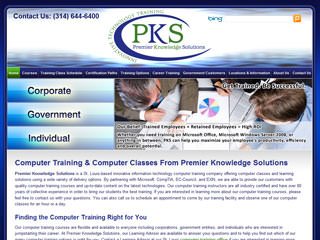 Education Website Design: Websites for Schools & Colleges
There are a number of reasons why websites are useful for schools and colleges. From providing information to current students, parents, and faculty to marketing and advertising to prospective students, education website design is a constantly evolving field. Silver Scope Web Design is a leading website design company with the experience and knowledge needed to develop a wide range of education websites including school websites, school district websites, teacher websites, and online payment websites for schools. Our education website design services result in the creation of functional websites that offer the ideal combination of an updated look and the most important features.
Custom Education Website Design: Capturing a School's Atmosphere
The term education website design can include the development of a variety of types of different websites each with their own style and target audience. Our website designers have the experience to create appealing, up-to-date websites that capture the attitude of each school whether it is a professional university or a fun and learning focused early childhood school. By utilizing different designs and website color schemes in our education website design services, we can create a customized website for any school or college.
Our custom education website design services include:
Public School Website Design
Charter or Private School Website Design
Faith-Based School Website Design
Pre-School Website Design
Elementary School Website Design
College Website Design
University Website Design
Continuing Education Website Design
Trade School Website Design
Specialized School Website Design
Education Web Design with Features for your Needs
When beginning any education website design project, an important step is to consider and address a school, college, or university's individual needs. Our education websites utilize the latest features and technology to create a functional and practical school website. Whether the goal when undertaking your education website design project is to attract students, to improve your school image, to share information among students and faculty, or to do some combination of these things, Silver Scope Web Design can develop the best website for your school or college.
Functions of education websites for schools, colleges, and universities include:
Fostering School Pride: Our education website design services will allow you to display success stories and show school spirit through your school website. This will help build school pride in students, staff, parents, and alumni.
Attracting the Best: Whether you are hoping to increase enrollment and attract outstanding students or to recruit quality staff members and teachers, your school website can act as an effective marketing tool. Our education website design services will allow you to showcase your strengths attracting the best and the brightest.
Creating an Online Image: Because so many people use the Internet to obtain new information, your school's website will often be your first chance to make an impression. By working with our education web design teams who understand the impact that an easy to navigate layout and clean design can have on website visitors, you will receive a school website that is sure to impress.
Improving Communication: Another important function of any school website is the ability to communicate information. Information that may be important to communicate through your school's website includes upcoming class schedules, specific class information from teachers to students, schedules for sports and other extracurricular activities, and important news for parents or students.
Generating Revenue: Our educational website design projects can include credit card processing capabilities that can be used to accept online tuition payments, collect money for school fundraising events, and sell school merchandise online.
See more websites in our web design by industry portfolio.