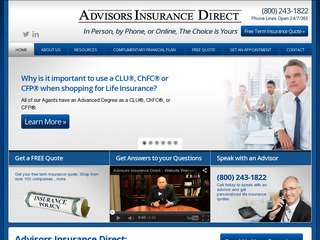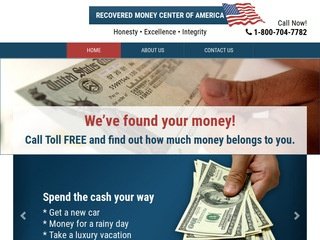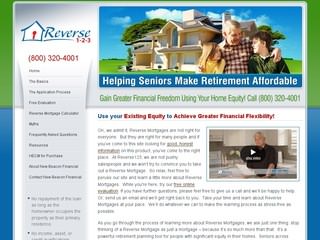 Financial Website Design: Web Design for Advisors & Financial Services Companies
Financial institutions and financial services professionals are looked upon by ordinary people and investors as partners in business and other money matters. A solid financial website design provides a strong link between the institution, its customers, and future clientele. Therefore, it is very important that financial advisors, financial services companies, investment professionals, and other financial service professionals establish their online presence effectively.
At Silver Scope Design, we specialize in providing financial website design and other industry specific websites for professionals. Although websites for financial services companies and professionals can be created using design templates, there are many distinct advantages of using custom financial website design. To learn more about the scope of our financial website design services and to discuss your project with our website design experts, contact us today or request a free website design quote.
Why Choose Our Financial Web Design Services
We, at Silver Scope Design, know and understand the value of a strong Internet presence to strengthen and sustain a business. As such, we offer custom financial website design and other services to make sure that your website helps you achieve your full potential.
Our range of services is not only limited to developing creative websites, but also includes various search engine optimization techniques to help your customers find you easily on the Internet. We have a team of experts that will work with you at every stage from conceptualization to execution ensuring that your needs are met. We also employ various techniques, like custom content development and social media marketing, to help boost your ranking and strengthen your Internet presence.
Whether you are a new or established financial service company or financial advisor firm, we can help you establish and grow your brand through unique financial website design. We will work closely with you to determine a strategy that will help you to market your services effectively.
Benefits of Custom Financial Website Design: Establishing Your Online Presence
Choosing Silver Scope Design for your custom financial website design project brings a number of advantages including:
Building a Solid Online Reputation: A well-created financial website design will help your financial services company stand out from the rest of the competition. We can help you establish a strong and trustworthy connection with your clientele, which is especially important when being trusted with other people's money.
Increasing Online Traffic to Your Website: To generate new business, you need to have a number of unique visitors to your website each day. Our custom financial website design services include the use of SEO techniques that will help your potential customers find you and learn about the financial services that you offer.
Strengthening Brand Recognition: With literally thousands of competing financial websites, you need to stand out from the crowd. This is the reason why we specialize in custom financial website design. We do not want you to be "just one of others"; we want you to be "the best among the rest."
The competition in the finance sector is considered among toughest in the business world. To be on top and remain ahead of the rest, you need to have a website that can help you establish authority in the industry. Using a simple financial website design template that is used by almost everyone else may help you establish a basic online presence, but it will do little in helping you to grow a strong online reputation and reach new clients.
To learn more about how we can help with our custom financial website design services, contact our web design company online or by phone today.
See more websites in our web design by industry portfolio.