Funeral Home Website Design: Customized Websites for Funeral Homes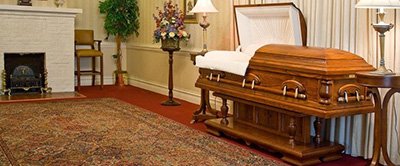 Silver Scope knows it is not an easy task getting through information and making decisions on funeral arrangements in times of loss. That is where a customized, easy to navigate, comprehensive, and informational funeral home website design is crucial to help make your current and potential clients comfortable in choosing your business.
Our experienced web designers will listen to your needs, give you advice and insight on what makes a superior funeral home website, and deliver a top-notch funeral home website design. Working together, we can decide on all the details and information necessary to include on your website, so your clients can make an informed decision. We can help build your funeral home website from start to finish, from domain name registration to design to web hosting. Additionally, we employ the latest web design techniques, including mobile friendly design and search engine optimization (SEO), to get your site at the top of a search.
Don't delay any longer in getting your funeral home website design project started. To find out more about our website design services and to request your free web design quote, call us at (877) 745-8772 or use our convenient online contact form to get in touch with our expert website design professionals today.
Benefits of Custom Funeral Home Website Design from Silver Scope
When it comes to website design for funeral homes, your website plays a crucial role in bringing in new business and shaping your client experience. Your funeral home website should bring your business to the top of search results as well as convey important information to potential clients. In an industry that touches people's lives so closely, you care about your clients' and our website design projects can help capture and convey this expression.
Benefits of our custom website design services include:
Our personalized funeral home website design services will help convey your company's unique identity – helping you to stand out from your competition. Your website will tell the story of who you are and what your company stands for.
Our design team utilizes SEO techniques as part of your funeral home website design so that your site will appear at or near the top of results in search engines such as Google. Being in the top of local search results will help drive business to you. Silver Scope uses a variety of proven SEO techniques in our web designs that will help increase visibility and interest in your website and help attract new visitors.
Our experienced designers know how to use images, color schemes, logos, calls to action, and various other design techniques and elements to make the information on your site informative yet easy to read, resulting in a beautifully designed funeral home website that perfectly represents your mission and your commitment to clients.
Building the Trust with Your Clients
As a new or established funeral home, it is important that your clients trust you to provide dignified, personalized, and cost-effective services for the loved ones they have lost. Your funeral home website design should include all the pertinent information necessary to introduce that trust and help your clients make an informed decision. Not only should your website display the standard about us, contact, and services offered information, we can work with you to include any other information you deem necessary and important for your current and potential clients.
For example, you may also want to consider including information on:
Coffins or Burial Vessels
Insurance
Obituaries
Grief and Healing Advice
Testimonials
Prices for Services
Contact Us for a Free Quote on Your Funeral Home Website Design
Take the first step to your customized funeral home website design! Use our convenient online website design quote request form or call us at (877) 745-8772 to discuss how Silver Scope can help build your online presence.