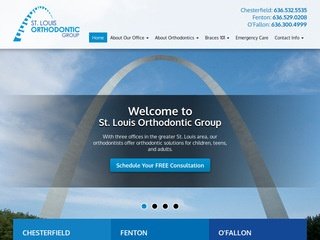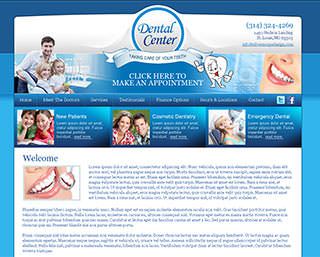 Orthodontic Website Design: Aligning Website Design with Your Needs
An overabundance of choices coupled with an inundation of unnecessary information can make it tough for patients to find you and make the right decision for their orthodontic care. Yet, Silver Scope Design's experienced and knowledgeable website designers know what it takes to make sure potential patients can find your orthodontic website on the internet. Your custom orthodontic website design will be created using the latest methods, including search engine optimization techniques that will help your orthodontic website be at or near the top of local search engine results. Plus, we'll ensure that your website includes only relevant information, which will keep your existing patients informed and attract new ones. You create the beautiful smile; we'll create the beautiful orthodontic website.
Take the first step to your customized orthodontic website design! Use our convenient online website design quote request form or call us at (877) 745-8772 to discuss how Silver Scope Design can help build your online presence.
What Sets Our Custom Orthodontic Website Design Apart
We have the expertise in website design, but you have the expertise when it comes to your orthodontic practice. Therefore, we work closely with you and guide you through all of the steps to create a website that makes you smile. We align your needs and wants for your site, all while giving you advice and insight on what makes an awesome orthodontic website design.
Your orthodontic website will include the standard information such as:
About Us Information
Contact Information
Information on Services Offered
Additionally, we recommend including information such as:
Pictures of the beautiful smiles you've created
Information on special services offered
Contact forms to schedule appointments, cancellations, and the like
Before, during, and after care information
Dental hygiene information
Our designers employ the latest SEO (search engine optimization) best practices so that your orthodontic website appears at or near the top of local results in search engines such as Google. Increasing visibility and interest in your website will attract new visitors, which in turn should help new patients choose your practice for their orthodontic care.
A website is nothing if it is not attractive and easy to use. We design your site including elements such as images, mobile friendly design, color schemes, logos, calls to action, white space, fonts, and various other web design elements to make the messaging on your site informational, yet easy to read. Your customized, easy to navigate, beautiful, and informational orthodontic website design will make your current and potential patients happy that they found your practice!
Comprehensive Website Design Services
Silver Scope Design not only does custom orthodontic website design, but we also offer a whole range of other web and graphic design services. Our extensive design services include:
Consulting, designing, and building custom orthodontic websites
Redesigning an existing website
Registering your domain name
Web hosting
Social media marketing
Graphic design for business cards, newsletters, flyers, and more
We invite you to visit our Web Design Services page to the review the complete list of services we provide to complete your orthodontic website design.
Contact Us for a Free Quote on Your Orthodontic Website Design
Let us get started now on your orthodontic website design! To find out more about our website design services and to request your free web design quote, call us at (877) 745-8772 or use our convenient online contact form today.