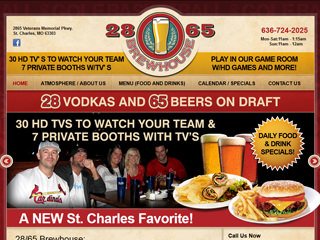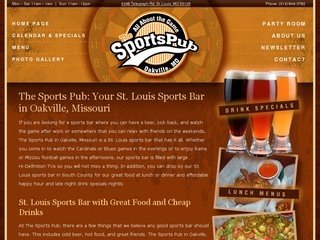 Restaurant Website Design
So, you have perfected each item on the menu so that each flavor blends perfectly. You have developed the prefect atmosphere through careful planning. Now you are ready to build a web presence for your restaurant.
Silver Scope Web Design is your restaurant web design company!
Our web design company has the knowledge and skills needed to create the carefully planned website to fit your restaurant. Whether you serve traditional relaxed family cuisine or offer an upscale dining experience, Silver Scope Web Design can create the perfect restaurant website design to reflect your restaurant's unique style. We can design restaurant websites with the traditional, professional look to emphasize the upscale dining experience, which you provide for your customers. We even design websites for restaurants with a more hip and urban feel for trendy restaurants and popular nightlife locations. Our team of professional, experienced web developers will work with you to develop the ideal website design that creates the desired atmosphere, which you work so hard to obtain in your restaurant.
Silver Scope Web Design knows that with your restaurant, the most important aspect that keeps customers returning is your menu. This is why we will incorporate your menu into your restaurant website project. Since many people are visual eaters, our restaurant web design packages also allow you to provide pictures of your menu items to be posted on your restaurant website.
Draw in Customers With A Search Engine Optimized Website
One of the most important things that we stress at our web design company is search engine optimization, or SEO. Our team of web designers is experienced in SEO. Through a combination of elements including proper keywords and other specialized techniques, we will optimize your restaurant website so that it will rank well in popular search engines, such as Google, Yahoo, and Bing.
Good search engine ranking is a very important part of your restaurant's online presence. Search engine optimization of your restaurant website can draw in new customers to your restaurant. Most customers are cautious when trying a new restaurant. A good restaurant website will show customers what to expect at your business and generate an interest in your restaurant. This SEO is one of the main reasons that make us your best choice for a restaurant web design company.
Another option that Silver Scope Web Design offers in our restaurant web design packages is the addition of an online photo gallery. This photo gallery allows you to post pictures of your restaurant to your website. You can add new pictures from recent past events or just use the photo gallery to show new customers the atmosphere to expect at your restaurant.
Silver Scope Web Design can design restaurant websites that allow you to provide a calendar of special events and musical guests. You book bands and musical guests to play at your restaurant to draw in customers. So, including a calendar in your restaurant website design will allow your customers to know when they can come in to see their favorite bands perform.
Contact Us for A Restaurant Web Design Quote
If you need a restaurant website, we hope that you will choose our web design company for your restaurant website design. To find out more about the restaurant web design services, which we offer, please request a free web design quote today!
See more websites in our web design by industry portfolio.