Web Design Portfolio > A-1 Hunting & Shooting Supply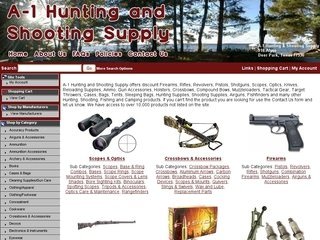 A-1 Hunting and Shooting Supply
Industry: Ecommerce Website Design / Affiliate Program Website Design

With generations of outdoor experience, A-1 Hunting and Shooting Supply can help you achieve the perfect outdoor adventure. By simply looking over their 18,000 discount sporting goods products, you can see that they offer numerous ways to enjoy the great outdoors. Whether you are a hunter, a weekend camper, or even a trap/target shooter, A-1 has all your needs covered.