Web Design Portfolio > El Dorado Cylinders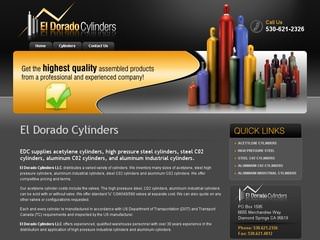 El Dorado Cylinders
Industry: Cylinder Supply / Business to Business Website Design

EDC supplies acetylene cylinders, high pressure steel cylinders, steel C02 cylinders, aluminum C02 cylinders, and aluminum industrial cylinders. Motivated by a major competitor's closing, this cylinder supply company wanted to blitz the market with an informational website to complement other marketing avenues. The goal for this project is to increase the company exposure and inform potential customers that they are ready to handle the new business that their website will undoubtedly generate.