Benefits of Search Engine Optimization (SEO)
What is SEO?
Search Engine Optimization, also known as SEO, is the process of designing websites utilizing proper coding, well chosen META tags, optimal keyword density, and backlinks in order to create websites that achieve higher rank and placement on the most popular search engines. Search Engine Optimized websites and web pages result in higher traffic for your website and increased sales for your business. For more information on our Search Engine Optimization services, contact us or read more about Search Engine Optimization.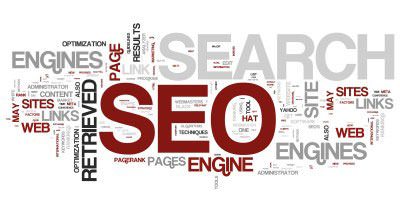 Why Search Engine Optimization is Important
Search Engine Optimization helps your company better utilize your website to achieve desired goals and marketing objectives. Whether you plan to use your website to increase sales, generate leads, or spread brand awareness, SEO will allow you to exceed goals in a cost effective, efficient manner. Some of the most important benefits of Search Engine Optimized Websites and Web Pages include the following SEO results: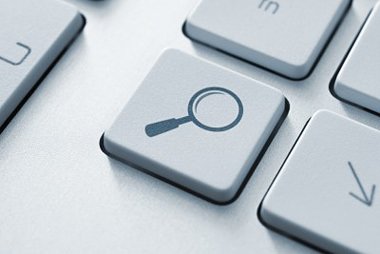 Attract Targeted Traffic: By utilizing specific keywords and key phrases, we are able to enhance the organic ranking that your website receives for some of most relevant searches pertaining to your business. Therefore, you website will receive traffic based on carefully selected keywords and key phrases that are most important to you.
Demand-Driven Marketing Reduces Marketing Waste: Search engine optimization is a way of marketing to your specific target market while reducing wasteful marketing efforts toward uninterested parties. Proper SEO will increase the number of visitors your website receives from clients who are actively searching for your services or product.
Cost-Effective Marketing: Search engine optimized websites are a onetime expense, versus the ongoing costs of pay-per-click marketing or other common types of advertising. This makes SEO a cost-effective Internet marketing solution.
Fixed Cost Advertising: SEO has a relatively fixed cost compared to many other advertising alternatives, making it an easier business expense to manage. In fact, after the initial fixed cost of a search engine optimized website, the continued placement on search engines is like free advertising for your business.
Increase Brand Visibility: By bringing your company to the top of search engines for targeted searches, SEO can increase brand visibility and awareness on a local or nationwide scale.
Meet Web Standards and Improve Accessibility: Websites that are optimized for search engines utilize the most up-to-date web standards and eliminate errors in code. This will make your website more accessible for all users and search engines. In addition, proper coding and meeting web standards ensures cross-browser compatibility meaning your website has potential to reach the greatest number of visitors.
Achieve Credibility: Customers expect some of the most popular and successful businesses offering superior products or services to appear prominently in Google, Bing, or Yahoo. Therefore, if your company does not achieve good placement through SEO, potential customers will wonder why not and may allow this to negatively influence their perception of your company or brand.
Promote Your Business 24 Hours-a-Day: A website utilizing search engine optimized pages is the equivalent of having a nationwide sales force at work 24 hours-a-day 7 days-a-week. Websites provide customers with relevant information at any time of day making them an excellent addition to any integrated marketing plan.
Receive High ROI: When looked at dollar for dollar, SEO offers the highest Return On your Investment from any other comparable form of small business advertising including print mailers, flyers, radio advertising, and more.
Search Engine Optimized Web Design Services
Silver Scope Web Design offers superior search engine optimization services to our clients. We have experience developing websites using a number of techniques in order to help web sites rank well in some of the most popular search engines. Through a carefully planned combination of techniques including proper coding, well designed content, and more, our designers will aim your website toward your particular target market helping you increase brand awareness and making your website an effective online marketing tool for your business. Contact Silver Scope Web Design for a free Search Engine Optimization quote.