Professional Logo Design Services from Silver Scope Design
As part of our corporate branding and web design services, Silver Scope Design offers logo design services for businesses in all types of industries. We understand that your business is unique and when it comes to having professional logo design, you need a company that has the experience to deliver a high-quality, effective, and eye-catching logo to represent your brand.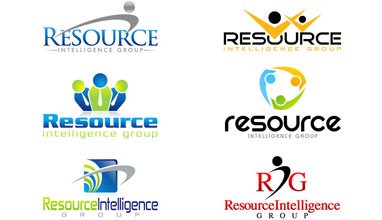 If you need logo design services and do not know where to begin, Silver Scope Design can help you with everything from initial conception to actual design. We will work closely with you and will help you decide what type of logo is best to represent your business. Our graphic designers have experience working with all types of businesses in a variety of industries, and we can create the professional and unique logo you need to set your business apart.
View some examples of our previous logo design concepts in our portfolio or contact us today and request free design quote for your project.
The Importance of Good Logo Design
The first thing your potential clients see when they view your website or other promotional material is your logo. Good logo design is important because this is the image that portrays what your company is all about. Logo design is closely tied to branding, and it can create a lasting impression that potential customers will remember or leave customers forgetting your name almost immediately.
With this much riding on your logo, there is a lot more involved in logo design than one might think. In proper logo design, everything from the colors to the font style used should reflect your business as a whole. Important elements of a good logo are:
Color - Color plays a huge role influencing the emotions of people and consumers. For example, most fast food companies use the colors yellow and red because these colors invoke an emotional and conditioned response. On the other hand, colors such as blue or green make invoke feelings of serenity and security.
Font - The font or fonts used in your logo may seem insignificant, but it can convey a lot about your company. For example, a children's brand may want to use playful fonts, while an accounting firm will choose more professional typeface.
Clean Design - Keeping it simple is a good rule of thumb to follow when it comes to modern logo design. You want an image that clearly portrays your brand, without distracting customers from your overall brand and message. Your logo should be easy to reproduce and display on a variety of types of promotion or marketing materials.
Ease of Recognition - When choosing a logo design, it is important that your logo be easily recognizable and memorable. This plays a huge role in building and establishing your brand. For example, large brands and established companies like Coca-Cola have a distinctive brand image that is consistent and recognizable anywhere in the world.
Taking these four things into consideration during the logo design process will result in a professional and effective logo for your company that can represent and promote your brand.
Contact Silver Scope Design Today To Learn More About Our Logo Design Services
At Silver Scope Design, we know just how important your logo is to building your overall branding strategy. Do not make the mistake of trying to design your logo yourself or hiring someone that does not have experience in creating a professional and clean looking logo design for your company. Instead, contact us today and let us work with you to develop a unique and effective logo for your business.