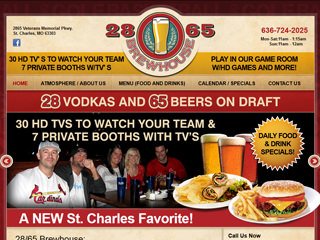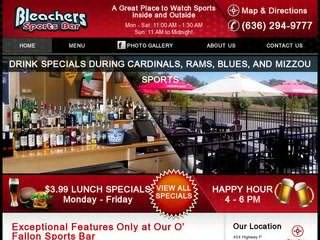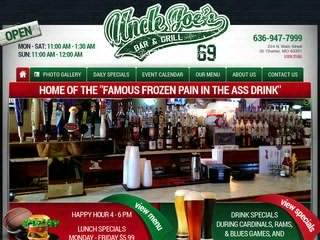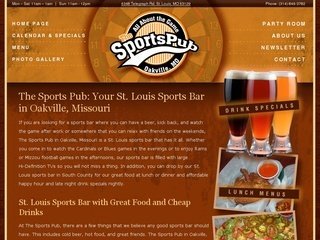 Bar / Club Website Design
Silver Scope Web Design specializes in creative web design for bars and clubs. Our bar website design team will work with you to develop a website that fits with the atmosphere and style of your bar. For example, if your bar is a trendy nightspot for the hip clubbing crowd, we will design a website for your club that complements this scene. Our web design for trendy bars often utilizes techniques and aspects found in grunge web design that help to give your website an urban feel. If your bar's atmosphere is more laid back, such as a sports bar, our bar web design can be tailored to fit this relaxed style. The ultimate goal with our bar web design services is to create websites that are a perfect reflection of your bar's style.
Search Engine Optimized Websites
While creating atheistically pleasing websites is an important part of web design for bars, this is not the only aspect to consider when choosing a bar web design company. Another important aspect of bar and club website design is search engine optimization. Search engine optimization, SEO, is the art of designing a website so that it will rank well in search engines. Silver Scope Web Design uses a variety of SEO techniques in our web design for bars. Our bar web design and search engine optimization services will increase visibility and interest in your bar by attracting new visitors to your website. In turn, your website will work for you to draw new customers into your bar or club.
Optional Website Features
An important feature in bar website design is the ability to include and edit an events calendar. A calendar of events can allow customers to view important information from your bar website including when their favorite bands will be performing at your venue. In addition, the inclusion of a calendar of events in your bar website design package will allow you to display and edit upcoming events so that customers do not miss out on any of the fun.
Our bar web design packages also include the option to provide a photo gallery on your website. The photo gallery on your website can be used to provide new customers with an image of your bar thus peaking interest. A photo gallery can even spread interest in your bar and your website when you post pictures of recent events or promotions.
Our website design team also recommends displaying drink specials and happy hour specials on your website. This allows you to easily advertise these promotions, and it provides easy access for your customers to daily or weekly specials.
If your bar offers the option for customers to rent a room for private parties, this can be incorporated in to your website as well. Your website can even provide customers with a contact us form so they can request reservations 24 hours a day.
If you are interested in our bar web design services, please contact Silver Scope Web Design today to find out what type of website we can create for your company.
See more websites in our web design by industry portfolio.