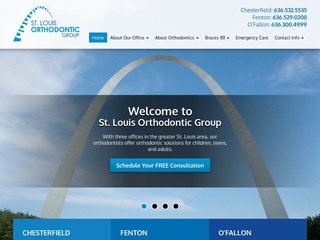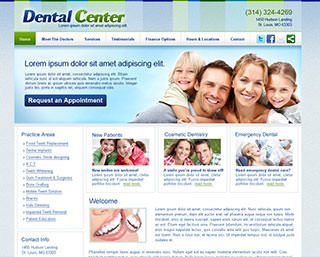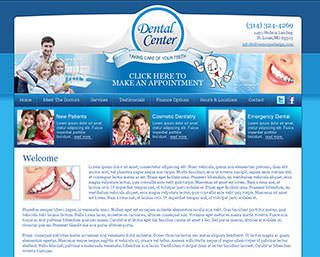 Dentist Website Design: Websites for Dental Offices & Practices
We offer dentist website design services for dental practices and dentist offices. With these website design services, we can design and create a website that can become an effective online marketing tool to target local customers for your business. We can also incorporate a variety of other website design and online marketing services with your website design package in order to create the most effective online local marketing strategy for your dental practice or office.
If you are ready to grow your dental practice with our affordable and effective dentist website design and online marketing services, please contact our website design company today.
Our Dentist Website Design Services are Available for:
General Dentists
Dental Practices
Specialized Dentists
Oral Surgeons
Endodontists
Periodontists
Prosthodontists
Pedodontists
Orthodontists
Cosmetic Dental Professionals
To find out more about our dentist website design services, please contact us or learn more about our Dental and Healthcare Website Design Services here on our website.
5 Benefits of our Dentist Website Design Services
Silver Scope Design is an ideal choice for dental website design services because we are able to offer a complete range of services including search engine optimization, website development, social media marketing, and other Internet marketing services. Our complete approach to dentist website design results in a final website, which can become a key part of your total online marketing and local marketing plan.
With our dentist website design services, we offer:
Complete Website Design and Online Marketing: We are a one stop shop for dentist website design and online marketing for all of our customers. We can incorporate one or several of our complete website design services into any dentist website design project in order to create the website and online marketing plan that best meets your needs.
Integrated Search Engine Optimization: For every dentist website design project, we utilize many different principals of search engine optimization in order to create a completely search engine optimized site. This includes complete website search engine optimization through proper coding and utilizing customized SEO content development.
Targeted Local Marketing: During the planning and development stages for your dentist website design project, we will perform personalized research to see how your customers are searching for you. This will help us to create a website that is optimized to target the specific customers in your local area.
Social Media Marketing: We can offer a variety of social media marketing services as part of your complete dentist website design package. We will develop your social media pages so that they provide a consistent look with your website and we will optimize these pages to target and attract customers to your business.
Personalized Website Solutions: During your dentist website design project, we can look closely at your business's needs and goals for your website. We will then create a customized solution that includes the pages, features, and options to help you achieve these goals.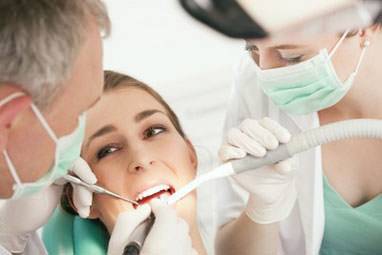 Learn More About our Dentist Website Design & Online Marketing Services
If you would like to learn more about how our dentist website design and website marketing services can help you, please contact our website design company. We look forward to working with you to help you grow and expand your dental practice as you reach new local customers and markets.
See more websites in our web design by industry portfolio.