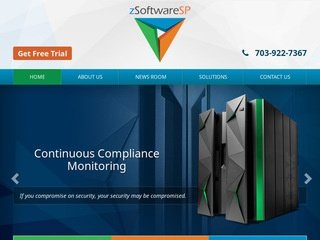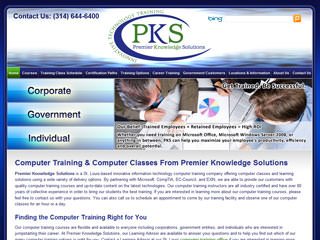 Professional IT Web Design: Website Design for Information Technology Companies
While your company may be on the forefront of technology when it comes to software creation, data management, and other information technology related topics, you may not have experience in the website design industry. Therefore, Silver Scope Web Design has the knowledge and expertise to create professional websites for information technology and software development companies. With our website design services, we offer custom hand coded information technology websites that meet the latest web standards, utilize important principals of search engine optimization, and provide custom written content. Because of our experience with IT website design projects, our web designers can develop unique, professional websites that help your company stand out and sell your services to new customers. If you are interested in learning more about our professional website design for information technology and software development companies, please contact our website designers today.
Why You Should Not Use an Information Technology Website Template
Many information technology companies are using website templates in place of professional, custom website design. However, website templates come with a number of negative aspects, which can result in more harm for your company then they do good. For example, information technology website templates are cookie cutter designs that you must fit your company's products and services into. Additionally, because your competition may use them same website template for their website, your company can easily get lost amongst the competition.
The following are some advantages custom IT website design from our professional web designers offers to your information technology or software company.
Utilize Current Technology: Your customers see your business as the leading edge for information technology. Therefore, they expect your company to utilize the latest developments in IT including an up to date website design. A website template often provides your company with a simple, basic website that is lacking in capabilities and design. At Silver Scope Web Design, our IT web design services deliver websites that utilize the latest industry related technology.
Stand Out From the Competition: Information Technology website templates are designed to be used by a number of companies so that the designer can get the most money for each design. Therefore, if you use a website design template for your software or other technology related company, your website could look just like your competition. With custom website design from our professional web designers, your company can have the edge up on your competition.
Optimize Search Engine Ranking: Our professional website design services for the information technology and software industry are designed to help increase sales for your business. Because each IT web design project includes custom search engine optimization, our websites will help your business target potential customers and attract new clients. We use several principals of search engine optimization in our website design projects in order to develop websites that rank well in major search engines for relevant searches and keywords.
Receive Hassle Free Website Design: While many initially see website templates as a quick and easy solution, the truth is that after buying the template, you are left with the work of putting your company information into the template. With our custom website design services, we handle the design and development of your website completely. We take your input throughout the design project in order to develop a website that best meets your company's needs. In fact, with our custom technology website design services we can even include custom written, search engine optimized content for your website. Therefore, our professional website design for the technology and software industry is an affordable and hassle free solution.
See more websites in our web design by industry portfolio.