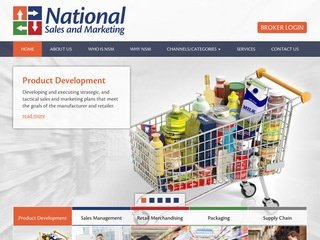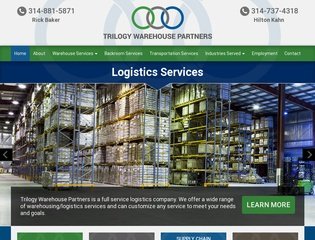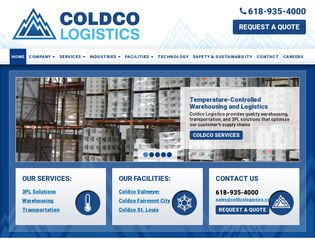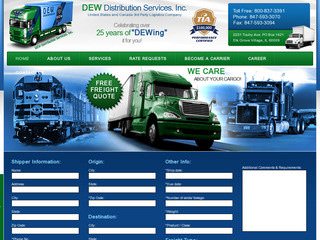 Logistics Website Design
As a logistics company, you successfully manage a complex system of people, facilities, and supplies for your customers. But, is your website successfully bringing customers to your company? Silver Scope Web Design can create a logistics website design to showcase the full skills of your team, help grow your customer base, and promote your services.
Our logistics website design service can market your company directly to manufactures, retailers, and suppliers, thanks to a website design built with search engine optimization at its core. Let us design a logistics website for you that will seen by potential customers searching for logistics and shipping solutions. To learn more about our web design services, you can give us a call at (877) 745-8772 or request a free website quote.
Benefits of Custom Logistics Website Design
Throughout your website design project, our design team will work closely with you to create a logistics website design that meets your company's needs. Your website will:
Promote your company's transportation services, including distribution, transportation, and supply chain management
Increase market awareness of your logistics company through targeted marketing
Create a customer-friendly design that reflects your company's commitment to service
Highlight examples of your work with past customers to incentivize new clients
If your company specializes in a specific region or logistics field, Silver Scope can design a logistics website to target customers searching for those particular keywords and phrases. Therefore, you can grow your business by connecting to potential customers who are already searching for the services and skills you specialize in. Your logistics website design will be built with search engine optimization in mind so your website will rank well in popular search engines for those logistic skills.
Together, we bring multiple web design services to create a complete package from graphic design, content development, and website development to ongoing support services including web hosting and maintenance. Visit our web design services page for a complete list of our support services we can offer for your logistics website design.
Create a Professional First Impression with Custom Website Design
A website is often the first impression of a business, so make sure your logistics website design reflects your company's reputation in a professional manner. Silver Scope Design can create a logistics website that will showcase the full skills of your supply chain management and transportation team.
We can create a customer-friendly design that showcases what you do best, from storage solutions to problem solving, along with your distribution, transportation, and shipping management skills.
Logistics and transportation depends on building relationships to fulfill your customers' needs. Our team of designers and coders will build a well-designed logistics website that reflects your logistics company's philosophy and professionalism.
A customized logistics website design can also benefit your company beyond customers. We can tailor your logistics website design to highlight what makes your logistics network a step above other companies for potential new employees. We can code custom features for your website to highlight your company history, the logistics technology you use, transporting methods, and business ethos.
Learn More About Our Logistics Website Services
From logo design to online marketing, let us handle the website logistics for you. Talk with us today to learn how we can create a website that meets the needs of your logistics company by contacting our website design company by phone or through our online contact form.