Professional Web Design Services from Silver Scope Design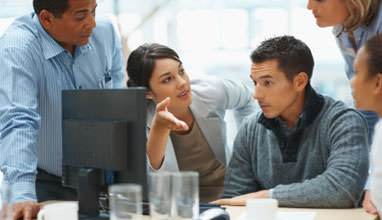 At Silver Scope Design, we are experts when it comes to web design. We can build excellent web pages and landing pages that drive traffic and sales. We know what it takes to design a website that not only pleases the eye, but converts visitors into customers. Combine that with our complete search engine optimization services and you sales are bound to increase.
Silver Scope Design builds incredible websites using cutting edge web design and landing page optimization techniques. So if you need great web design that will attract customer attention and help grow your business, contact us today to request a free website design quote. You can also view our website design portfolio to see some excellent examples of our professional web design.
More About Our Web Design Services
Silver Scope Design is a turnkey web design company that handles all aspects of creation, optimization, and implementation of your website. We customize all of the websites and landing pages that we design with simple but eye-catching layouts and easy navigation so that your visitors will engage with your site. As part of the web design process, we make sure that your website is fully search engine optimized and using coding best practices so that your website loads quickly and complies with website design standards.
Nothing is more frustrating to a website visitor than not being able to find what they are looking for simply because the website is too complicated. Studies have shown that you have only 8 seconds to grab a potential customer's attention and if that visitor clicks off your website, they may never return. At Silver Scope Design, we will make sure that your website is easy to navigate and important information is readily available.
We also offer a number of other complimentary services including domain registration, website hosting, content development, and we can help you design a logo and create and overall corporate image for your business. With one of the best web design companies working on your project, you can be sure your website will be attractive, and most of all effective.
Contact Silver Scope Design for More Information on Our Web Design Services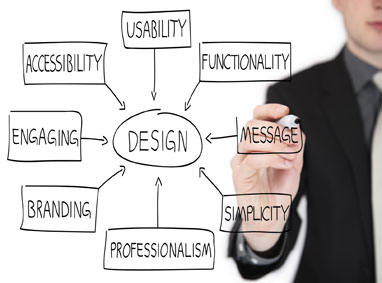 If you need website built for your business that actually drive sales and attracts new business, then Silver Scope Design is your best choice for web design. With our complete web design services, we will work to build your online presence from the ground up. We value building long-term relationships with our clients, which means we do not just build you a site and then leave you to deal with maintenance. We help you optimize your website and are available to make changes any time you need.
Contact us at Silver Scope Design today to learn more about how we can help with our professional web design services or to request a free design quote.