Distinguish Yourself with Custom Business Cards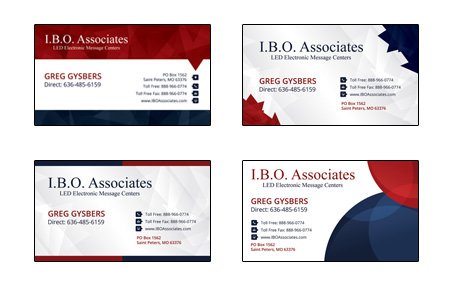 In the ever-changing business climate, nothing quite showcases an individual's importance or conveys a lasting impression like a sharp business card design. Despite its relatively small size, a business card creates an impactful impression on those who receive one. Business cards have been around for decades now, and even though technology is making sharing and maintaining business contact information easier than ever, business cards are still the first choice for savvy business owners. Custom business cards allow for personalization that can be expressed in a way that other mediums cannot.
At Silver Scope Design, we offer limitless design options, providing unique opportunities for introducing your business in the best light possible to new customers, future investors, or possible employees. Allow us to create your custom business card by calling (877) 745-8772 or contacting us online to learn more about our graphic design services.
Our Custom Business Card Design Process
With each business card design package, we include three original design concepts (front side only) based on your existing logo, marketing materials, and ideas. After these initial concepts, we can completed up to two rounds of unlimited changes to these concepts, if needed. When the final concept is approved, we will send all the files you need to get your cards printed. We can also provide customized design packages if you need two sided cards or have other specifications or special requests.
We understand that like any graphic design project, custom business card design is a very personal process. Therefore, we will work with you to develop a card that uniquely reflects and represents your business image.
Create a Lasting First Impression with Custom Business Cards
Even still today with the advanced technology and ability to share contact information with the push of a button, it is still customary to exchange business cards at the beginning of every meeting. Custom business cards not only provide important contact information, but also introduce your business and act as a reminder that can be referenced later.
Therefore, Silver Scope Design is dedicated to helping you design an attractive and unique business card so you will stay at the top of your prospect's mind long after you meet. By providing all the relevant information, along with any extra information needed, clients will have something they can look back to time and time again. A vivid business card design can accurately represent any brand image, giving you the opportunity to make a strong impression immediately.
Why You Need Custom Business Cards
At Silver Scope Design, we provide excellent website design services for our loyal customers, but we go one step further too. We also provide our customers with an option for custom business card design, allowing our customers the opportunity to maintain a consistent theme between their website and other marketing materials. This allows businesses to become more memorable and professional in the eyes of prospective customers.
We notice many business owners decide to peruse the do-it-yourself route, which is perfectly fine, but when business owners decide to go cheap what kind of impression does that leave on prospective clients? We are here to provide an affordable option for custom business card design that allows our customers to represent their businesses in the best light. In this day and age, people pay attention to detail like never before, Silver Scope ensures perfection at every step of the process.
Let Silver Scope Design create your custom business cards today so you can start getting them into the hands of prospective customers as soon as possible. Call us at (877) 745-8772 or contact us online to get started!
---
Examples of Our Custom Business Card Design
The Pisa Group Logo & Business Card Design:
These Custom business card designs for The Pisa Group are consistent with the new logo and website we created for them - see http://www.ThePisaGroup.com/.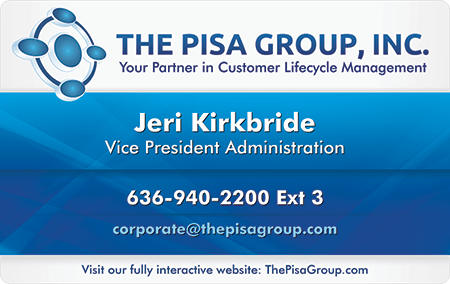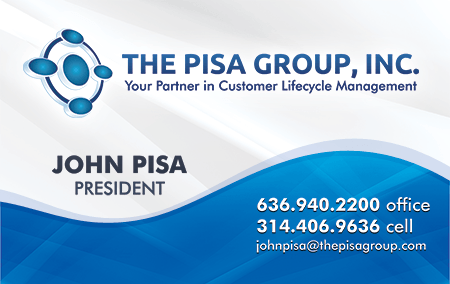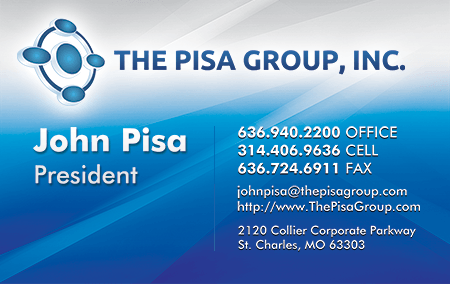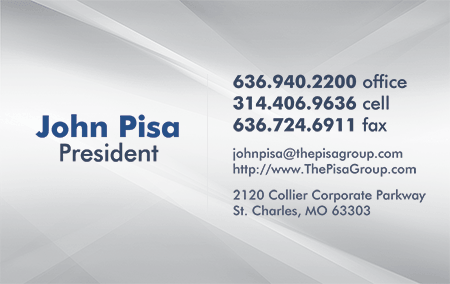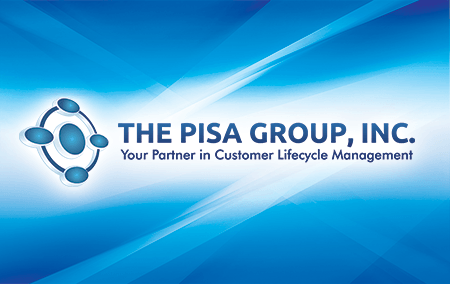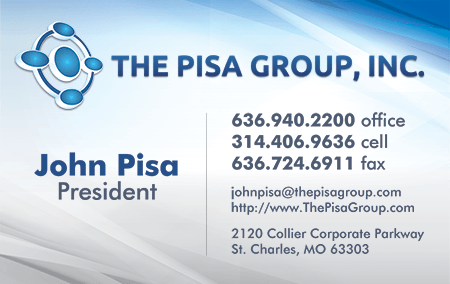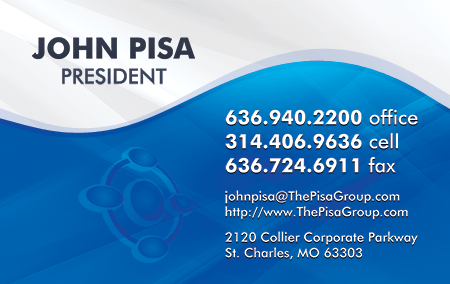 I.B.O. Associates Business Card Design
These custom business card designs for I.B.O. Associates are consistent with the new responsive website we created for them - see http://www.IBOAssociates.com/.