About Silver Scope Design in St. Louis, MO
Our team consists of 6 Web Designers, 5 Copywriters, a Project Manager, and a Creative Director. We all work together to create the best imaginable product to promote your business or organization on the Internet.
Our Mission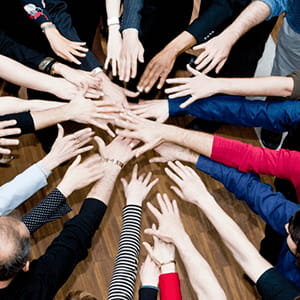 In a world of big business and Internet anonymity, we feel that it is very important to have a real relationship with our clients. We know the importance of "live" customer support and prompt call returns and have made this a priority at Silver Scope Design. We strive to establish our customers with a strong business presence on the Internet without spending an arm and a leg. We make it even easier by handling nearly all aspects of your website. All we really need from you is a few minutes of your time.
Products and Services Overview
Our Internet marketing and design services include web design, web development, logo design, and web content marketing for businesses and non-profits. No matter what your needs, we have the experience and personnel to design your website and bring your products and services on-line quickly and professionally.
Give us a call at (877) 745-8772 or contact us to see if we would be a good fit for your needs. Besides regular hours, we are also available evenings and on the weekends, too.