St. Louis Web Design
In need of a website but aren't sure where to start? Let us help you! Silver Scope Design is a web design firm in the St. Louis area that specializes in helping local small businesses get their website up and running. We have a comprehensive website design portfolio that showcases St. Louis web design work we have completed for local companies around the area. Our portfolio shows how the clean, organized pages balance well with corresponding graphics to present a professional and cohesive representation of your business. We take pride in offering a variety of web design services to small businesses in St. Louis and want to help your company establish a credible website so you can increase company awareness and sales.
Call us at (877) 745-8772 or fill out our web design contact form to learn more about what our local, St. Louis-based website company can do for your organization.
---
View Website Design Packages & Pricing
---
Why Choose Us as Your St. Louis Web Design Company?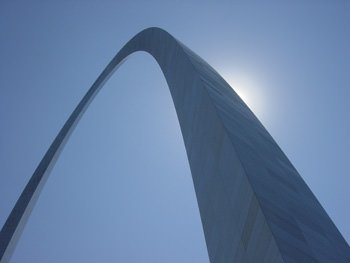 You may be on the fence as to why we're better suited to help your company over other firms, so here are some reasons why Silver Scope Design is the best fit for you:
Working with a local St. Louis web design company enables you to meet with us face-to-face. This quickly helps to establish trust and ensures you get peace of mind and security.
We understand you. As a small business ourselves, we recognize what your marketing needs and challenges are and can help you navigate the waters with ease.
As with all cities, St. Louis is a competitive market, but we are confident in our web design skills and provide all of our clients with exceptional website creation and search engine optimization services in comparison to other local and nationwide firms.
Since we are a local St. Louis web design company, we have a firm grasp on the local market and care about helping other local businesses in the area thrive and succeed.
Our comprehensive services are wide-ranging; we can help with any and all needs your company has in order to establish a professional and effective presence online.
Our Local St. Louis Web Design Services
We are a complete internet marketing and graphic design company. There's no marketing problem big or small that we can't handle for you. We specialize in providing web design services for small to medium sized businesses in the St. Louis area. Our design services (link to Services page) include the following.
St. Louis Web Design Services:
Additional Internet Marketing Services:
Social Media Marketing - Increase your brand awareness and get people to interact with your company on a personal level
Graphic Design - To complement your website, we ensure graphics such as print materials, advertisements, and online content and newsletters match your brand
Professional Email Addresses - Keep your entire company as professional as your website by using email addresses that match your website's URL
Website Maintenance - After your website goes live, our St. Louis web design team is here to help you incorporate updates and provide continuous support
W3C Web Design - These standards ensure that all websites designed by Silver Scope Designs are compatible for people with disabilities to ensure a better experience for all website visitors
Website Consulting - Our local St. Louis website developers are here for you, whether you are a new business or an existing one looking to grow and expand your online presence
Contact Our St. Louis Web Design Firm Today
Give us a call at (877) 745-8772 or request a free website design quote online today to learn more about how Silver Scope Design can help you improve and expand your web presence with our St. Louis web design services!