Web Development Services: Website Design & Search Engine Optimization (SEO)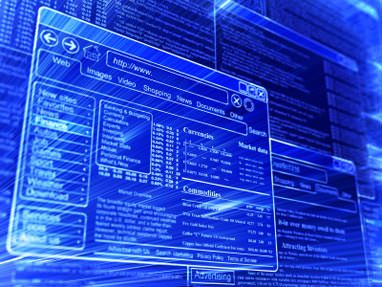 A quality website can attract new customers and draw customers into your business. It can share important industry information and educate customers about your available services. A new website can even help you expand your business and reach new customers.
At Silver Scope Design, we offer web development services for businesses in a variety of industries. Our web development services include designing and creating custom websites, coding websites with proper W3C code, and creating search engine optimized content specifically for each customer.
We also include custom search engine optimization with our web development services. With these complete website design and web development services, we are able to create custom websites that help large and small companies grow their business and achieve success.
To learn more about our website design and web development services, please contact our St. Louis website design company today.
What is Web Development?
In the broadest sense of the term, web development can be used to describe the work involved in developing and creating a website for the Internet. This can include web design, web content development, web server and network security configuration, and ecommerce development. Among web designers, web development is typically just used to refer to the non-design aspects of building a website such as coding the website.
At Silver Scope Design, our web development services typically include creating and coding websites for static, plain text or brochure style websites. We can also work with other Internet applications including adding photo galleries or word press blogs to a website. Finally, with our ecommerce website design and web development services, we can create easy to use ecommerce shopping websites that allow you to sell products online.
The Web Development Process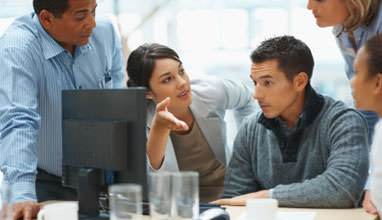 When working with Silver Scope Design on your custom website, you will find that our web design and web development process is simple and straightforward. During this process, we work with you to determine your needs and your goals for your new website. When we have a thorough understanding of you business and your needs and have received your first down payment, the web design process can begin. This includes our website designers creating a custom website layout and design based on your company and your preferences.
After an initial website demo is created, the next step in the web design and web development process is to edit and further customize the website based on your requested changes and modifications.
When we have created the website design of your dreams, the next step in the web development process is to convert it to a fully functional website. This includes coding the website and adding custom text and images to the body of the site. At this stage, the web development process is nearly complete. We then utilize some final search engine optimization techniques in order to optimize your website for the most popular search engines.
To learn more about our complete web design and web development process please see our Web Design Overview page or contact a website designer.