Mobile Website Design: Features and Benefits of Mobile Websites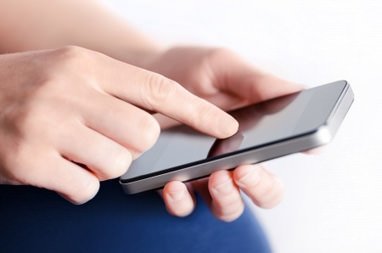 As more and more people use their smart phones and small tablets to browse the internet, it is becoming increasingly important to create websites that are in line with this trend. Mobile websites utilize several different techniques and features to make websites easier to view and navigate on mobile devices. The most important aspect of mobile website design is ensuring a positive user experience.
Staying on the forefront of technology by utilizing mobile website design services can help businesses in a variety of industries. If you would like to learn more about what mobile website design is and how you can apply this trend to help your business, call the experts at Silver Scope Web Design today at (877) 745-8772.
What is Mobile Website Design
Mobile website design is meant to enhance the experience that users have if they visit your website via their smart phones. In most cases, mobile website design means creating an entirely separate and often simplified version of a website. Sometimes the changes between a regular website and a mobile version are subtle ones, while other times they are drastic. These changes may include removing pictures and limiting text to reorganizing navigation and links in order to ensure the best browsing experience.
Benefits of Mobile Website Design
Optimizing your website for mobile devices is a great way to increase visitors and keep visitors on your site longer. With the rising trend of accessing the web through phones and other devices, a mobile website design that is convenient easy to use will definitely keep more traffic and can lead to more conversions. Here are some of the advantages of having a mobile website design:
Improves the user experience as well as satisfaction
Download speed is improved so there is little or no waiting for pages to load
Users are engaged quicker through the intuitive layout
Better SEO friendly pages
Shows that you are ahead of the times when it comes to technology
People can access the site on the go, no matter where they are
Sets you apart from your competitors
More cost effective and flexible than developing an app
Important Things to Keep In Mind During Mobile Website Design
When it comes to mobile website design, it is important to consider a couple of key issues. These will ensure that your mobile website is the most effective and pleasing to the eye:
Link to Full Site: Not all users enjoy the mobile website design experience. Therefore, you should always provide a link to your full website so that viewers have the option of a standard web experience.
Use Shorter Headings: Any heading that covers multiple lines will push your page content downward and out of the frame. Shorter headings allow visitors to focus on content even on the smaller smartphone screens. It is also important that heading text size not be too large on mobile websites.
Respect Fat Fingers: Not every user is dexterous on their mobile screens, and many have the problem of "fat finger" where they press more buttons than they intended to. Therefore, it is important to make clickable icons and touch targets bigger and easier to tap.
Label Forms Above the Input Field: In a regular website, forms are generally labeled to the left of the space provided. In mobile website design, it is preferred that forms be labeled at the top so that even if the user decides to zoom in, they can still read the label.
Avoid Pop-ups: Some websites guide users out of the flow of the website to view additional content. For example, links to YouTube, Google maps, etc, take users away from the main screens and confuse mobile users. It is best to integrate all elements into the page so that viewers stay on the site.
These are just a few features that we will consider when making your mobile website design as efficient and easy to use as possible.
Let Silver Scope Handle Your Mobile Website Design Needs
At Silver Scope Web Design, we are experts when it comes to mobile website design. Our staff is well equipped to provide your business with a mobile website design that will set you apart in any competitive market. We create mobile websites that are search engine optimized and provide users with a pleasant and easy-to-use interface. These are important things that will help your website to attract and convert more visitors.
To learn more about mobile website design or to get a free website design quote, call us now at (877) 745-8772. Learn how you can push your business forward with mobile website design today.
See more websites in our web design by industry portfolio.