Blog Marketing: Developing & Maintaining a Business Blog for your Company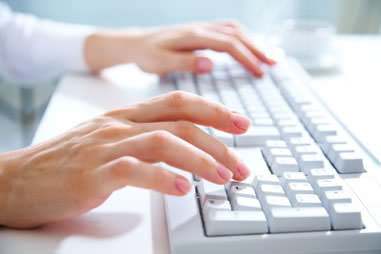 In today's busy world where information is available at the tip of our fingers, a static website may not be enough to keep up with consumers growing drives for information.

Blogging allows businesses to provide updated and current information to potential customers, establish industry credibility, improve search engine rankings, provide added value to customers, and keep up with current topics. Because of the many advantages of blog marketing, business blogging is becoming increasingly popular as part of an online marketing strategy. At Silver Scope Web Design, we offer initial blog setup and ongoing blog content development services for businesses interested in adding blog marketing to their overall social media marketing and online marketing plan.

To learn more about pricing information for our business blogging services and to talk with us about developing a custom marketing plan for your business, please contact Silver Scope Web Design today. You can also read more online about our WordPress website design services to find out how we can develop custom WordPress themes for your blog and integrate your blog seamlessly with your other marketing materials.
WordPress Blog Design Example:
| | |
| --- | --- |
| Horse Race Handicappers Blog Design | |
| | |
Blog Marketing and Search Engine Optimization: Fresh Content = More SEO Love!
With our business blogging services, we can setup and integrate a blog seamlessly within your website. You can then add content to your company blog in house or utilize our search engine optimized copywriting services to develop and post content regularly to your blog. We highly recommend taking advantage of our ongoing SEO content development services to add content to your blog as the quality of the content provided in your blog is far more important than the quantity of content within your blog.
At Silver Scope Web Design, our copywriters have experience in both marketing and search engine optimization. Therefore, with our blog marketing and content development services, our professional SEO copywriters will develop content that is targeted towards customers as well as toward popular search engines. This content will attract potential customers and increase traffic by improving search engine rankings through the use of targeted text and appropriate keyword density. Our content then provides interesting information while creating a call to action and encouraging potential customers to contact your business.
To learn more about our blog marketing services and our available social media marketing packages, please contact our website design company.
Benefits of Blog Marketing & Business Blogging
A successful business blog should not simply share information about your business and the products or services that you offer, but instead it should provide some additional and relevant industry information to your potential customers. Your blog could provide your feelings on recent developments and the latest industry news, offer relevant information on how your products or services affect customers' daily lives, or share relevant industry information. A successful blog marketing plan will increase search engine optimization, result in improved website traffic, and offer a number of other advantages to your business.
Blog marketing for businesses can benefit your company by: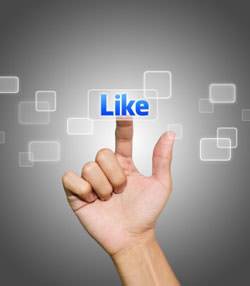 Improving search engine optimization and increasing website traffic: A successful business blog should use search engine optimized content that is centered around relevant keywords. Therefore, updating your blog frequently with SEO content will increase your website ranking in popular search engines resulting in improved traffic.
Establishing credibility: Proving relevant industry knowledge and commenting on the latest news and developments can help establish your business as an expert in the eyes of potential customers and consumers.
Sharing industry knowledge and providing added value to customers: By updating your website with relevant and informational content, you are encouraging visitors to visit your website more frequently. This will help existing and potential customers to further associate your business as a leader your industry.
Keeping your website current with the latest news: By updating content regularly through a business blog, you can maintain current and relevant information on your website.
Linking your company website with social networking sites: We can set up your blog to integrate with your social networking sites allowing a link to be published through each social media page when a new article is added to your blog. In addition to broadcasting your new content to current followers and fans, these links will help to further improve search engine optimization.