Facebook Marketing & Developing a Facebook Landing Page for Your Business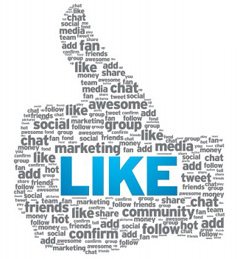 In recent years, we have seen a trend toward the use of social media marketing as a way to promote a business, increase sales, and earn an increased share of the marketplace. As the use of social media continues to grow, it is becoming increasingly important that businesses strengthen their online presence through the development of Facebook landing pages as well as the use of Facebook marketing and other social media marketing efforts. Facebook marketing has become an inexpensive way to get in touch with today's generation of consumers. Additionally, because Google and other popular search engines are beginning to recognize the importance of social networking, the integration of a Facebook business page with your company website is becoming important for search engine optimization purposes.
One of the most important ways for a business to develop a social media presence is to create a Facebook page. Therefore, at Silver Scope Design, we offer Facebook marketing services and Facebook business page development services. For new clients as well as our current clients, we can create a Facebook page for your business as an added service along with your custom website design project. The Facebook landing pages that we create for your business utilize the same branding that we use in your website, so that your Facebook designs will be a consistent extension of the same marketing strategy. We also offer ongoing Facebook marketing services to help you utilize your business Facebook page to its fullest potential. To learn more about using our Facebook marketing services to advertise your business, please contact Silver Scope today.
Our Facebook Design Portfolio:
| | |
| --- | --- |
| Silver Scope Facebook Page Design | Silver Scope Facebook Landing Page Design |
| | |
| --- | --- |
| Air Excellence Heating & Cooling Facebook Page | The Guggenheim File Facebook Page Design |
| | |
| --- | --- |
| Vistank Facebook Page Design | Vistank Facebook Landing Page Design |
| | |
| --- | --- |
| Shadowmaster Novels Facebook Page Design | Crosscheck Investigations Facebook Page Design |
| | |
Facebook Landing Pages: Using Facebook Marketing to Promote Your Business
Facebook marketing offers a number of advantages for any established or growing business. From helping to increase sales, promoting your business to new customers, and allowing you to stay connected with existing customers, creating a Facebook business page is an ideal marketing strategy for any business. Using Facebook to market your business allows you to:
Connect with customers & strengthen customer relationships: Your Facebook business page, will become a social media outlet through which your clients and new business can interact directly with your business. You can use this Facebook landing page to ask visitors to "like" your page. After consumers "like" your page, they will automatically be exposed to posts made from your Facebook landing page in their newsfeed.
Promote products and services while increasing sales: Facebook marketing allows you to promote new products or services or remind customers of their need for your business. By posting comments and status updates about your products and services, offering special deals, creating short marketing messages, or simply commenting on current events, you are exposing Facebook followers to your business name and establishing an important relationship that can help customers to remember your company when they have a need for your services.
Enhance website SEO: Your Facebook page will also offer a number of search engine optimization benefits for your company website such as providing additional links to your website. This will improve your website's search engine ranking and increase website traffic.
If you hire Silver Scope to create a Facebook page for your business, we will use a variety of optimization techniques in your Facebook design so that your customers and potential customers are more likely to find your Facebook landing page. With our Facebook designs, we put a special emphasis on the development of your Facebook landing page because this is the page that visitors will land on when they first find your Facebook business page.
With our ongoing Facebook marketing services, we can help you to build and establish important relationships with your customers. Through well-planned posts and status updates, your Facebook business page will reach its full potential by advertising to new customers, developing strong customer relationships, establishing business credibility, and selling your products or services.
What is Included with Our Facebook Business Page Designs?
When we create a Facebook page for one of our clients, we can create a custom banner design for your Facebook landing page. We also can upload your logo and up to 25 images as well as write copy focusing on search engine optimization for the About, Description, Mission, and Products sections of the you Facebook business page.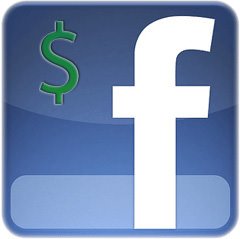 When you work with Silver Scope Design to create a Facebook page for your business and develop you Facebook marketing plan, you will benefit from the many years of expertise that we have in writing effective copy that focuses on SEO. Therefore, each of the Facebook business page designs that we create will be more likely to be found by your potential customers. We understand that Facebook landing pages are one of the most important aspects of Facebook marketing for businesses, and therefore, we will incorporate your current branding strategy into the design so that we create a Facebook page that complements the design of your website and is consistent with your other current marketing efforts.
For pricing information and to learn how our social media marketing services can help you develop and build an online and social media presence for your business with Facebook marketing, please contact our web design company.