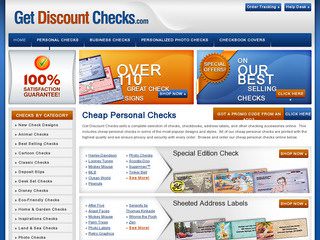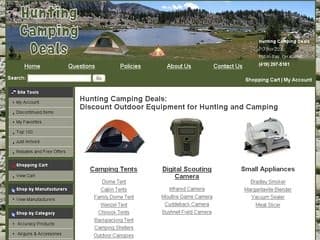 Affiliate Website Design: Web Design for Affiliate Program Websites
Affiliate program websites are a great way for anyone to generate extra income. However, after finding a promising affiliate program, you also need to find an affiliate website design company that has the knowledge required to help you grow your successful affiliate website. Because profitable affiliate websites must have sufficient traffic in order to be a success, at Silver Scope Web Design, we build custom websites using specialized copywriting in order to help you develop a profitable affiliate website. In addition, our affiliate web design services include search engine optimization, which helps ensure that your website can help you generate income 24 hours a day and 7 days a week. If you are interested in our affiliate website design services to help set up your profitable affiliate business, contact our website designers at Silver Scope Web Design.
Types of Affiliate Web Design Projects
By the most basic definition, affiliate programs are arrangements in which an online merchant website pays affiliate websites a commission to send them traffic. This can include affiliate websites where the customer clicks on a link or banner that connects them to the merchant website. Depending on the type of arrangement, the affiliate may then receive money simply for directing a customer to the site or for the sale of products, which results from this connection. Additionally, affiliate websites can be ecommerce style sites where the affiliate sells products through their site for the merchant without ever physically handling the products.
Affiliate programs are available for a wide variety of industries so that anyone can find an affiliate program that meets his or her hobbies and interests. Whether you are in school, a stay at home mom, a part-time worker, retired, or a full time employee looking to generate additional income, our affiliate program website design team can help you build your successful affiliate website.
Increase your Traffic with Search Engine Optimized Affiliate Web Design
Because with any type of affiliate website your main goal is increasing traffic to your site to improve the likelihood that a customer will buy a product or click on ads, Silver Scope Web Design offers search engine optimized affiliate web design. Our search engine optimized websites are specifically coded in order to receive high rankings in popular search engines for relevant key phrases. In addition, we offer affordable search engine optimized content writing services for our affiliate websites.
Since website search engine optimization results in organic listings, rather than paid listings as with pay per click advertising, our affiliate website design services are an affordable option. These websites include only a one-time website design fee instead of monthly fees, which are common with pay per click or other popular advertising methods.
Previous Affiliate Website Design Projects
Silver Scope Web Design has experience with home based business website design and affiliate web design projects. Specifically, we are the preferred web design company for Dealerease.net, an ecommerce style affiliate program selling hunting equipment, camping gear, shooting accessories, and other outdoor supplies. We were chosen as the preferred web design company for this business because of our ability to design easy to navigate, successful, affiliate websites. In fact, after designing our first website for a Dealerease affiliate, this affiliate quickly became the top seller for the company. We are proud of our Dealereaser affiliate website design not only because of our ability to develop high ranking, top selling sites, but also because we are able to develop sites that fit seamlessly with the Dealerease shopping cart, thus resulting in a cohesive overall site. The following are some of the past affiliate web design projects that we have completed for Dealerease customers.
See more websites in our web design by industry portfolio.