Headhunting / Job Placement Website Design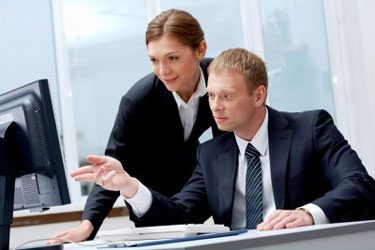 Even in today's slow economy, there are a number of jobs, which need to be filled. The trouble is that employable people are having trouble finding the available good jobs. This is where the job placement service companies come in. Recruiting companies or staffing agencies help pair eligible employees with the jobs they desire. These agencies are an important tool for both companies and jobseekers alike. Job seekers often have trouble finding good jobs because they do not know where to look. In addition, they may not have the social connections needed to locate available jobs in their industry. On the other side of the coin, often times employers cannot afford to waste time sorting through thousands of applicant resumes.
For this reason, the work performed by job placement services is even more important today when there are a larger number of qualified professionals seeking new employment. Therefore, you will need to make your staffing company unique and stand out above the rest in order to succeed. A website designed by Silver Scope Web Design will provide several different features to give your company the competitive edge.
SEO: Draw Visitors to your Career Placement Website
One important aspect of a website developed by Silver Scope Web Design is Search Engine Optimization, SEO. SEO is the process of developing a website to be search engine friendly. This means that through a special combination of design elements, we will create a website, which can be easily located by search engines for your preferred keywords. When your career placement company website ranks well in the search engines, this will draw traffic to your site because people will be able to find your company.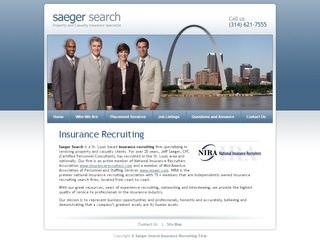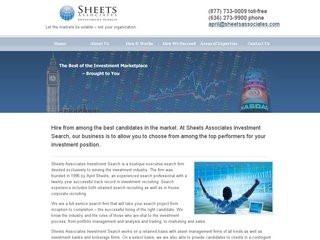 A search engine optimized website will draw both jobseekers and employers to your website. This increased traffic can result in more business for your company. Therefore, with proper search engine optimization, your website will act as a strong marketing tool for your company. The best part of this marketing tool is that it does not have a reoccurring cost as with a radio or journal ad placement.
Job Listing Database
The inclusion of a job listing database in the design of a staffing company website will allow jobseekers to search available jobs at their convenience. This can be an important part of your website because job seekers may not see the exact job for them the first time they visit your site, but if they see a list of other promising positions, they will keep your company in mind and revisit your site frequently to search for updated listings.
Resume Listing Database
You may also decide to allow jobseekers to post resumes to your job placement service website designed by Silver Scope Web Design. This would allow companies to search to find potential employees. In addition, by allowing jobseekers to post resumes to your site, you would obtain a list of contact information for these individuals. You could then use this to contact individuals if you find a job for which they are qualified.
Headhunting by Industry
As most recruiting service companies specialize in one or a limited number of industries, Silver Scope Web Design will develop a website especially to target companies and jobseekers in your industry. Through a combination of several different web development tactics, we will create a site, which will be as industry specific as your company. This specialization will expand from the content and language used on your site to the images and graphics displayed. The following list of industry specific headhunting company websites includes some industries for which we specialize in designing websites:
Insurance Recruiting Agency Websites
Investment Staffing Company Websites
Health Career Placement Websites
Nursing Recruiting Agency Websites
Marketing Industry Staffing Websites
Senior Level Employment Placement Websites
Temp Agency Websites
Please feel free to browse our web design portfolio to see a list of websites developed by Silver Scope Web Design. If you are interested in learning more about our job placement service website development contact us today to speak with one of our skilled designers. We would be happy to discuss the possibilities for your company.
See more websites in our web design by industry portfolio.