Fitness Logo Design: Logos for Gyms, Personal Trainers, & Fitness Companies
Whether you are a gym, personal trainer, or any other type of fitness company, Silver Scope Design is ready to work as hard as you do to get your branding in shape. Our fitness logo design experts can create a logo for your company that conveys trust, professionalism, and motivates your customers and potential customers. We do this by taking the time to listen to your specific goals and the message you want your brand to deliver, and using that inspiration to design the perfect fitness logo design for you!
Our graphic designers not only understand, but love working with companies in the fitness industry. If you are ready to partner with designers who care just as much about your brand's success as you do, contact Silver Scope Designs at (877) 745-8772 or through our online quote request form.
Basic Logo Design
Package:
3 Initial Logo Concepts
$295
Standard Logo Design
Package:
6 Initial Logo Concepts
$395
Bonus Logo Design
Package:
10 Initial Logo Concepts
$495
---
Ultimate Fitness Logo Design


Fitness Trainer Logo Design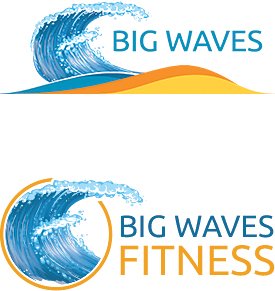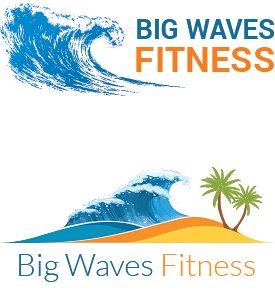 ---
The Benefits of Professional Fitness Logo Design
The most visible branding asset you will ever have is your logo. Your website, the sign outside of your door, your business cards, and even your products will bear this symbol of your core business values and offerings. When you think about it like that, it is no wonder we are so obsessed with "getting it right" when it comes to fitness logo design. In a world where people's attention is a scarce commodity, you only have a few seconds to get your message across.
A proper fitness logo design should communicate the following to your customers:
Your Industry - This might seem like a no-brainer, but many people have logos that do not accurately communicate what they do. As fitness company, your logo design should let people immediately know that is what industry you are in.
Credibility - In order for potential customers to even consider working with you, your fitness logo design needs to convey trustworthiness both in your brand and in the products or services you offer.
Competence - There are a lot of fitness-related companies out there, and with some of the wild claims that the more unsavory ones make, people are sometimes skeptical. Your fitness logo design should also instill confidence in your current and potential customers that you are professional and competent at what you do in order to deliver the results you promise.
Company logo design is important in the same way that it is important to appear put-together when meeting someone for the first time. Your fitness logo design is often your first point of contact with potential customers. If your logo appears lazy, shoddy, or disorganized, then you may find the negative first impression will stick with some people. There is nothing more frustrating than losing potential business for something as easily remedied as poor fitness logo design.
Contact Us Today About Your Fitness Logo Design Project
If you are ready to get started working with our experts on your fitness logo design project, contact Silver Scope today! Our graphic designers will give you all their attention as they learn about your company and the message you want your brand to convey. Learn more or schedule an appointment today by calling (877) 745-8772 or reaching out through our online quote request form.
Basic Logo Design
Package:
3 Initial Logo Concepts
$295
Standard Logo Design
Package:
6 Initial Logo Concepts
$395
Bonus Logo Design
Package:
10 Initial Logo Concepts
$495