Mortgage Logo Design: Logos for Banks, Mortgage Lenders, & Financial Institutions
When your potential customers are in the market for a mortgage, they want a company they can trust. Whether it is for the purchase of their first family home, a refinance for the house their grandchildren come to visit, or to provide funding for an investment property, they will look to the financial institution they feel most confident in. Instilling confidence starts with your brand. At Silver Scope Web Design, it is our job to provide your company with the right mortgage logo design; one that will reflect the integrity your institution already embodies and has the aesthetics to match. Our mortgage logo design professionals can work with you to create a logo that delivers a message of professionalism and reliability, and inspires potential customers to start their mortgage search with you.
If you are ready to work with our professional logo design team to create the mortgage logo design for your company that reflects its values as well as the services it provides, contact Silver Scope Web Design today. Call us at (877) 745-8772 or complete our online contact form to request a logo design quote.
Basic Logo Design
Package:
3 Initial Logo Concepts
$295
Standard Logo Design
Package:
6 Initial Logo Concepts
$395
Bonus Logo Design
Package:
10 Initial Logo Concepts
$495
---
Mortgage Company Logo Design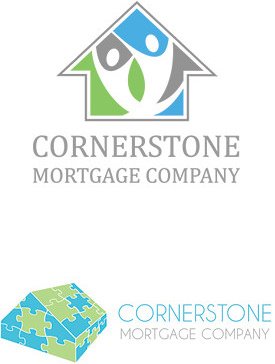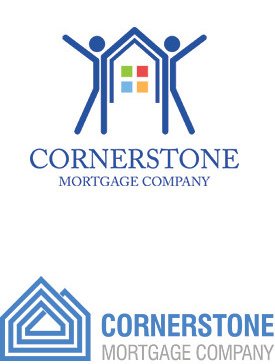 ---
Reverse Mortgage Company Logo Design


---
Mortgage Company Logo Design


---
Reverse Mortgage Logo Design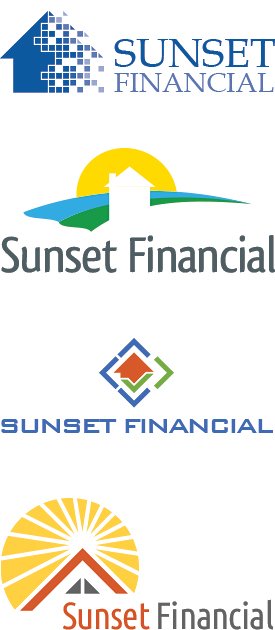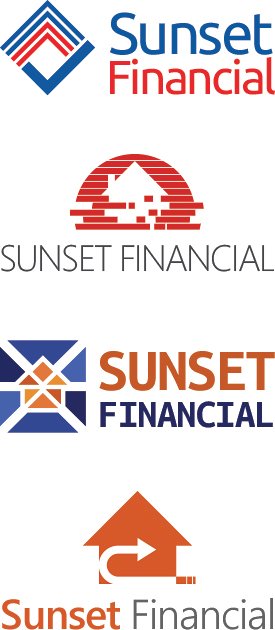 ---
Mortgage Logo Design


---
Why Bother with Professional Mortgage Logo Design?
Your company brand is your first point of contact with your clients. Before any actual discussion occurs, your logo and branding speak to them first. Because of that importance, mortgage logo design should clearly:
Promote - Your logo should promote your business and what you do. It is essential that your logo is designed to stick in people's minds and help them to remember your company and its valuable role.
Reflect - Your mortgage logo design should reflect your company's values and mission. It should portray the professionalism and reliability that your clients want when they are seeking a mortgage.
Communicate - Your logo should give customers or potential clients an idea of what your company does and what your company is about. While this might sound obvious, many companies use logos that do not accurately illustrate their industry, which can almost ensure they will be forgotten when their services are required.
Our professional mortgage logo design team can develop a logo for you that perfectly represents your company. Whether you are a bank, a credit union, a mortgage company, mortgage lender, or any other financial institution, we want to give you an incredible design that conveys your company's values and services.
We also offer professional mortgage website design services for all types of businesses in the mortgage industry.
Contact Us to get Started on Your Mortgage Logo Design Project
Ready to go, have further questions, or interested in a quote? Contact Silver Scope Web Design today so we can begin developing the perfect mortgage logo design for your needs or allow one of our dedicated logo design experts to address any questions you might have! You can contact our web design company via telephone at (877) 745-8772 or on the web.
---
Basic Logo Design
Package:
3 Initial Logo Concepts
$295
Standard Logo Design
Package:
6 Initial Logo Concepts
$395
Bonus Logo Design
Package:
10 Initial Logo Concepts
$495