Auto Warranty Website Design & Search Engine Optimization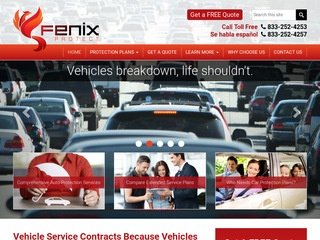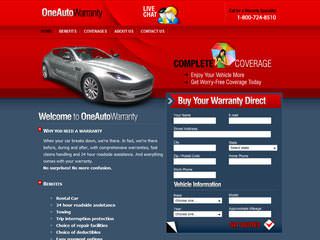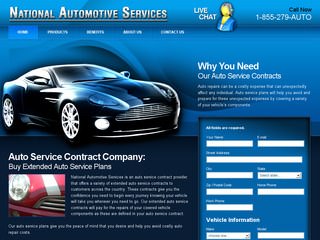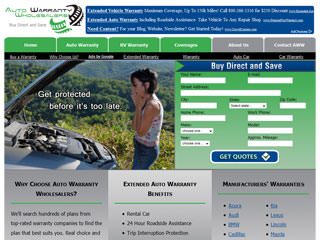 With the economy in the slumps and everyone looking for ways to stay protected and save money these days, the extended auto warranty business is taking off. Because of this, there are a number of companies offering auto repair warranties and service contracts. Therefore, to help your company stand out against the competition, you will need a well designed website for your auto warranty company. The ideal auto warranty company website should be designed to:
Attract new customers to your business
Provide adequate information regarding the different service plans that you have available
Allow potential customers to quickly and easily receive an auto warranty quote
Silver Scope Web Design offers affordable auto warranty website design services for extended auto warranty companies. To learn more about how our auto warranty website design and search engine optimization services can help your business, please contact our web design company or request a free website design quote.
Auto Warranty Websites as Sales Tools
Silver Scope Web Design is a leading website design company for auto warranty websites. Our skilled design team can create a functional website for your company that easily allows customers to browse important information about your company and about the products that you offer. With the auto warranty website design services from Silver Scope, your auto warranty company website will allow customers to:
View and compare information on different repair policy options offered by your company
Select the best service plan based on what they can afford and the level of coverage they desire
Learn background information on your company
Request Auto Warranty Quotes
An important feature that we offer with our auto warranty website design services is the option to provide your customers with easy access to a free auto warranty quote through a simple "quote request form".
A quote request form will allow your company to obtain names, phone numbers, and email addresses of potential customers interested in purchasing an extended auto warranty while providing interested customers with auto warranty quotes. In this way, your auto warranty website has an even greater ability to act as a sales tool for your company by collecting information from potential clients and allowing you to gather and follow up on these potential leads.
Search Engine Optimization Services for Auto Warranty Websites
As with all of the websites designed by our web design and search engine optimization company, any of the auto warranty websites that we create also include a variety of search engine optimization techniques. Search engine optimization, or SEO, is the process of creating a website so that search engines, such as Google, Yahoo, and Bing, can easily find it and understand the information provided.
At Silver Scope Web Design, our team of skilled web designers utilize several important tricks and methods that help your website to rank well in search engines for relevant keywords and key phrases. The SEO services available with our auto warranty website design services include:
Search Engine Optimized Layout and Design Development
Search Engine Friendly Coding
SEO Content Development
Designing a website for your auto warranty company that utilizes principals of search engine optimization will allow you website to develop organic search engine rankings. This means that once your auto warranty website design services are completed, you will not have to pay monthly advertising costs in or to reach new customers as you would with other advertising methods such as in the yellow pages or with pay-per-click listings.
Auto Warranty Website Design: Learn More
As a leading website design company, Silver Scope Web Design has experience designing a variety of websites for auto repair warranty companies and other companies in the automotive industry. To see examples of our previous auto warranty website design projects as well as other websites developed by our web design company please feel free to brose our Web Design Portfolio. You can also learn more about our vehicle and auto website design services by visiting our page on Automotive Website Design.
If you are interested in learning more about our automotive website design services for your company, please contact Silver Scope Web Design today to speak with one of our skilled web designers. We look forward to discussing possibilities for your new auto warranty website.
See more websites in our web design by industry portfolio.