Bank Website Design: Websites for Banks & Financial Institutions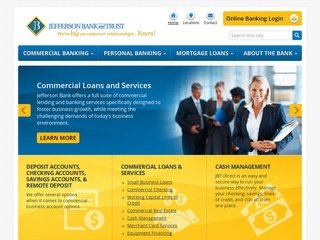 When it comes to bank website design, your website should instill trust in your customers, while showing off the best you have to offer. With so much on the line, do not leave the job to just anyone.
Silver Scope Web Design offers a variety of bank website design packages designed to fit your specific needs and your budget. We have a team of expert designers and we offer a variety search engine optimization services to help your website get found by your target audience. To learn more about our services and to discuss your project, request a free website design or contact us by phone today.
Why You Need Our Professional Bank Website Design Services
Your bank's physical location is the hub of your business, but it is only visible in its immediate surroundings, and it is not open 24/7. This leaves limited opportunities for your potential customers to learn about your business and the great services you offer. With our bank website design services, you will be able to break through these barriers and start building your institution's presence online. Available 24/7, your website allows you to market to customers virtually anytime and anywhere, acting as a brochure to the world.
At Silver Scope Design, we understand the importance and marketing potential that your website can have. Therefore, we specialize in developing industry-specific websites that highlight the best features and benefits of your company. Our bank website design will help you to:
Target banking customers throughout your geographical boundaries through the use of effective local search engine optimization methods
Provide your customers and potential clients with information about the services you offer
Highlight your company name and logo for improved name recall and branding
Establish your bank's credibility in the industry and highlight your service excellence
Benefits of Our Customized Bank Website Design
As a financial institution, it is important that any bank project an image of strength, stability, and growth. Sure, you can commission bank website design from the many companies and contractors offering web design services, but will that design truly represent and communicate your bank's core message?
We, at Silver Scope Design, do not simply create websites; we build websites that truly represent our client's business. Our bank website design services help set the foundation for a solid reputation and strong online presence so that you will be able to attract new and potential customers and grow your brand.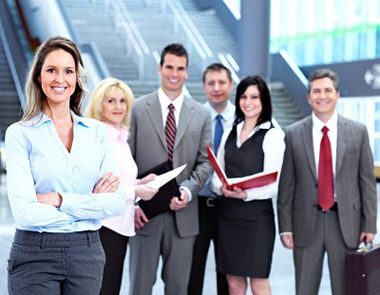 Benefits of our custom bank website design services include:
Building Strong Business Relationships: A bank is an institution that people look up to. It must project an image of stability and trustworthiness. Professional bank website design can capture this image and will help your clients and prospective customers feel that they are in safe hands.
Expanding your Marketing Efforts: Our bank website design includes the use SEO techniques that will help propel your bank to the top of search engine results pages. Your increased online visibility will help reach new customers within your locality. It will also help your current customers find out more about your services and assist potential customers in making their banking decisions.
Learn More About Our Bank Web Design Services
Successful banks must be looked upon with respect and trust. They must display dependability and develop confidence among their clients. Our custom bank website design helps establish a strong online presence that conveys these traits to new and potential clients. To learn more about how Silver Scope Design can provide your bank with excellent bank website design that highlights the strengths of your business as well as the benefits that your customers will get from you, request a free website design quote or contact us by phone today. We look forward to working with you to build the perfect website for your business.
See more websites in our web design by industry portfolio.