Beauty Pageant Website Design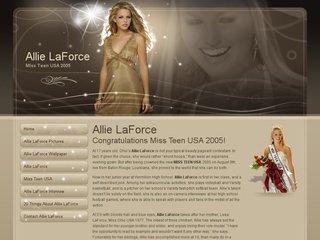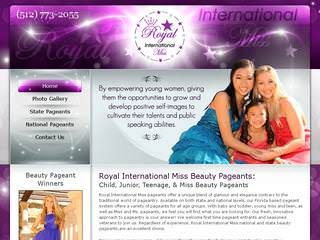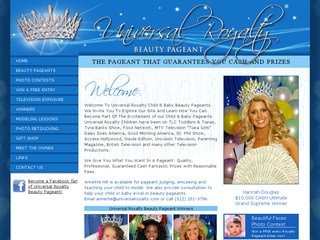 Silver Scope Web Design is the company to choose if you are looking for a website for your beauty pageant. Websites designed by Silver Scope's skilled team of developers are both stylish and functional. We recommend that both statewide and regional beauty pageants have a well-designed website like those created by our team. A website can draw attention to your pageant in turn attracting future contestants and sponsors. In addition, beauty pageant websites allow you to provide information on present and past titleholders to the public.
Generate Publicity through your Beauty Pageant Website
There are several ways that a pageant website developed by our professional web designers can generate publicity and interest in your pageant. By using a multifaceted approach to web design, we will create a website, which will be targeted to future contestants, potential sponsors, and the public. Below are several strategies we incorporate to help target these groups with your pageant website:
Create informational bios about current and past titleholders
Display current sponsors to your pageant along with any special offers they provide
Optimize your website to rank well under selected key phrases in popular search engines
Register Contestants for Upcoming Pageants
Included in your pageant website developed by Silver Scope Web Design is the ability to accept registration online for new contestants. Using an online form developed specifically for your website needs, you will have the ability to allow contestants to register online for upcoming pageants. This can increase participation in beauty pageants because it is an easy and quick way for new contestants to express interest in your competition.
Pageant Photo Album/Gallery Web Design
Websites developed by Silver Scope Web Design offer a photo album feature, which allows you to post pictures to your website. For example, you may want to post photos and brief bios of contestants registered in an upcoming pageant to allow visitors to get to know the contestants prior to the competition. This listing will provide an added convenience because it will be readily available to your website visitors at all times of the day.
Another photo album that you may be interested in adding to your website, created by our professional web designers, is a photo album that includes pictures from your pageant. Posting pictures will allow those who were unable to attend the competition to get an idea of what they missed. This can draw additional attention to your pageant in years to come.
Display Information about Past and Present Titleholders
Using your website to display information about past and present titleholders can benefit your state or regional pageant in a number of ways. For example, even with small regional beauty pageants, providing information on former titleholders will generate a feeling of family among contestants. It is important to update the information provided on past titleholders as needed in order to show recent accomplishments of former contestants. Success stories will act as a tool to inspire prospective contestants in your pageant.
Pageant Websites Designed for a Number of Organizations
To see some of our past work visit our Web Design Portfolio page. One special pageant related website designed by Silver Scope Web Design includes Allie LaForce: Miss Teen USA 2005! Other pageants for which we are available to design websites include:
Miss USA State-level Pageants
Miss USA County Pageants
Miss Teen USA Pageants
Miss America State Pageants
Regional Beauty Pageants
County Fair Pageants
Little Miss Beauty Pageants
Talent Competitions
At Silver Scope Web Design, we have the required expertise and knowledge needed to develop an effective beauty pageant website for your needs. Whether you run a small regional beauty pageant or a larger statewide or national pageant, we will tailor your website to your specifications and requirements. By using a combination of the above-mentioned tactics as well as other important knowledge from our team of skilled web designers, we develop websites that generate interest in your beauty pageant while providing the important information you want to share with the world. To learn more about what we can create for your organization, please contact us for a free website design quote for more information on our beauty pageant website design services.
See more websites in our web design by industry portfolio.