Business Services / Business to Business (B2B) Website Design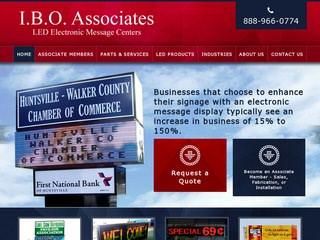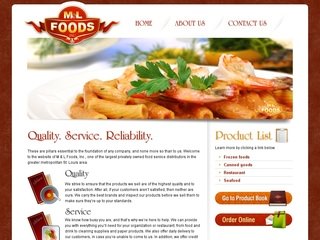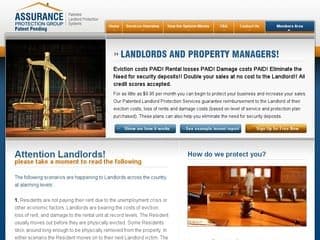 Silver Scope Web Design is a leading web design company specializing in designing websites for business-to-business companies. We work with our clients to determine the ideal website for their company and create websites that are both functional and informational. Our websites offer superior search engine optimization, making them key marketing tools for any company. To learn more about our B2B website design services, just request a Free Website Design Quote.
Custom Web Design Services for B2B Clients
We recognize that as a business-to-business company, your clients have specific needs and concerns. Our design team will work with you to develop a custom website that fits your business model. Our B2B web design services can be tailored to fit any business, large or small. So contact us to find out more about a custom website for your business.
Whether you target clients in a small geographic area or across the world, Silver Scope Web Design is the web design company for your business. We will customize your business-to-business website with a focus on your chosen keywords and key phrases. Our design team will help you determine what types of information your clients expect to find on your website, and we will find a creative way to integrate the information into an easy to navigate website.
Easy Online Marketing with SEO
A website from our web design company will become a key aspect of your online marketing strategy. We will develop the professional and informational site that you need to give your company a strong Internet presence. Your company website will attract customers' to your business, inform them of the B2B services you offer, and provide them with any other necessary information. Because of this, your custom-built website from Silver Scope Web Design will become one of your most important marketing tools.
In addition, to helping build your company's knowledgeable and professional image, our business-to-business websites all offer superior search engine optimization (SEO) services that will help bring new customers to your business. Through a combination of the latest techniques and technologies, we will design your website in the most search engine friendly way. We will ensure that your website meets current web standards and utilize proper keywords so that you website will act as a key Internet marketing tool for your business.
Advantages of our Business to Business Web Design Services
There are a number of advantages to a custom website for your business-to-business company from Silver Scope Web Design including:
Custom Content: Silver Scope Design employs a team of superior copywriters specializing in writing well-written search engine optimized content. This unique content will help enhance your website's SEO and draw in more clients to your site.
Superior Search Engine Optimization: Websites developed by our web design company offer superior SEO. This will allow your website to appear on popular search engines making it the ideal Internet marketing tool for your business.
Custom Logo Designs: If your company is just starting out, or just needs an image renewal, we offer a custom logo design service. With a unique, well-designed business logo, your business looks more established in the eyes of the client. A custom logo can be used to create a cohesive look throughout all of your marketing materials including your website.
See more websites in our web design by industry portfolio.