CPA Website Design: Websites for Accounting Firms & Accountants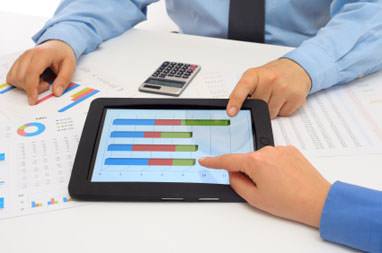 If you need help getting your accounting firm noticed, there is no better way to do it than with a versatile and unique CPA website. The purpose of a company website is mainly to draw attention to the services you provide and to give people access to more information about these services. With the help of Silver Scope Web Design, your CPA website will tell local customers all they need to know about you and your company.
We specialize in building comprehensive and efficient CPA websites, that show potential customers the services and offers that you have for available. Our sites are SEO friendly, easy to navigate, and contain all the information that you want to convey. To learn more about our CPA website design services, call us today at (877) 745-8772 or request a free web design quote online.
The Benefits of an Effective CPA Website
At Silver Scope Web Design, we can help your accounting firm create a website that offers many benefits for your company now and in the long run. Here are a few of the advantages you can benefit from with our expert accounting firm and CPA website design services:
Help your accounting firm stand out against the crowd - Each company is unique and you probably have many exclusive selling points that you would like to highlight. We can help you to show potential customers in your area exactly why they should choose you over your competitors. We can create custom content for your site that will explain exactly why your business is top-of-its-class. With our attention to detail, and our custom designs, you can rest assured that your website will be attractive and unique from those of your competition.
Increase traffic with custom-made, SEO friendly CPA website design - With our utilization of multiple SEO principles and techniques, we will search engine optimize your new site for your local area. This means that more people who are looking for accountants in your area are likely to find your website. Potential customers can then browse through the information and services you display, encouraging them to call you.
Enhance the credibility of your accounting firm - From the largest companies to the smallest start-ups, websites are the key to showing the world just how professional you are. Show clients that you are an established and trustworthy entity who they can rely on for all of their accounting needs, with a professional CPA website.
Why Partner with Us for CPA Website Design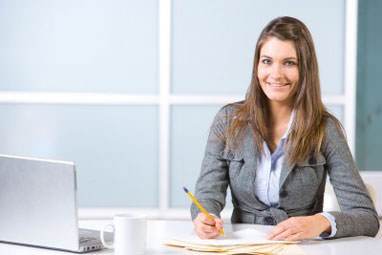 There are countless places online where you can purchase website templates that are meant for use by accountants, CPA companies, and accounting firms. However, even if you put hard work into "customizing" these templates, these websites are simply not as effective as they can be.
With Silver Scope Web Design, you get the guarantee of a custom designed CPA website that will showcase your company and your services. It will be unique and special, just like your company is. Additionally, we understand a variety of important web development techniques that will give you the competitive edge. From ensuring a user-friendly design to utilizing search engine optimization tactics, we will ensure that your website is the best online marketing tool for your company.
With a professional Silver Scope website, potential customers will understand that they are dealing with accounting experts. These days, most customers who are looking for accounting assistance never check the yellow pages. They prefer to check online and search for a company with a good reputation in their local area. Displaying a professional and established look, providing contact information, and including references and testimonials from previous satisfied clients will encourage more customers to call.
Learn More About Accountant and CPA Website Design at Silver Scope
The Internet is a powerful tool, and taking advantage of this tool can make all the difference in this competitive world. With Silver Scope, you can showcase your accounting firm through a professional CPA website that will tell everyone that you are established, credible, and capable to assist them with any accounting need.
To learn more about our CPA website design services, call us in St. Louis at (314) 324-4269 or toll free at (877) 745-8772. If you would to request a free website design quote, you can also complete our quick online form and we will be in touch with a quote for your website design project.
See more websites in our web design by industry portfolio.