Food Service Web Design and Restaurant Distributor Website Design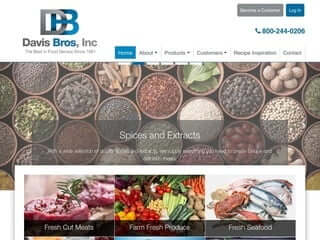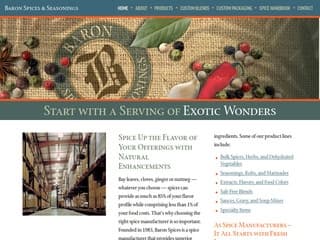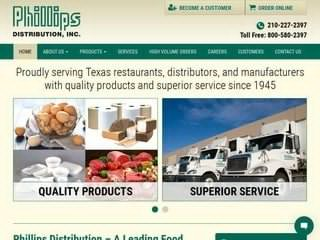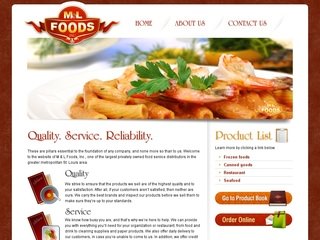 Silver Scope Design offers custom website design services for food service distributors and wholesale restaurant distribution companies. Our professional food service web design services include custom website design and search engine optimization. These services are exactly what any restaurant distributor or specialty food distribution company needs to market their business online. Our food service website designers have experience working with companies in the food service industry and have the knowledge required to offer custom websites that will help grow your business. Whether you distribute foods to restaurants and other commercial customers or you sell directly to the end user or final customer, our food service web design can help increase awareness and interest in your company.
Our food service web design services are available for a variety of businesses in the food distribution industry including:
Bakery Website Design
Italian Food Website Design
Deli Website Design
Wholesale Food Distributor Website Design
Specialty Food Distribution Web Design
If you are interested in any of these web design services to help grow your food distribution industry related business, please feel free to contact Silver Scope Design today to talk with one of our skilled web designers. We look forward to working with you to grow your business and helping to create a significant online presence for your company.
Features of Our Restaurant Distributor Website Design
A custom website from our professional web design company offers food service companies and restaurant distributors a customized solution. We offer a variety of specialized design features particularly for food service web design. These special features include an online product catalog, online sales capabilities, and an Internet based recipe catalog. Whether you are a business-to-business wholesaler offering restaurant distribution or a deli, bakery, or specialty food distributor selling products retail to the final consumer, our food service web design services can help you. The following are some popular features and capabilities that are commonly included in a restaurant distributor or wholesale food distributor website.
List services including private labeling, custom manufacturing, retail, or wholesale
Display products to customers and potential customers through an interactive catalog
Sell products online
Offer custom recipes
Provide a contact form for customers
Food Service Web Design with Search Engine Optimization
Search engine optimization (SEO) is the process of designing a website so that it will be found by major search engines for popular searches. Our professional SEO service is included in each of our restaurant distributor website design packages. Because the websites that are created by our designers utilize several important principals of SEO, these websites are able to act as effective marketing tools to draw new customers to your business and to generate awareness of your food service company.
Our food service web design is an affordable Internet advertising option for any business in the wholesale restaurant distribution or food distribution industry. Because of our superior search engine optimization services, our website design services will help bring your company to the top of popular search engines for a number of industry related searches. The main benefit of buying a website with SEO included is that the cost of a website is a onetime expense. Therefore, your website can act as 24/7 advertisement for your business without a monthly cost attached, which is commonly found in pay-per-click advertising, yellow page advertising, and radio or TV advertising. As a result, our food service website design services are an affordable addition to any company's total advertising and marketing plan.
Contact A Food Service Website Designer to Get Started
To learn more about how our talented website designers can develop a website for your restaurant distribution or wholesale food distribution company, please contact Silver Scope Web Design today or view our Website Prices page to find out what your food distributor website design project will cost.
See more websites in our web design by industry portfolio.