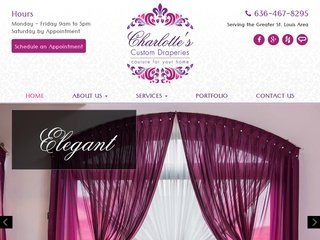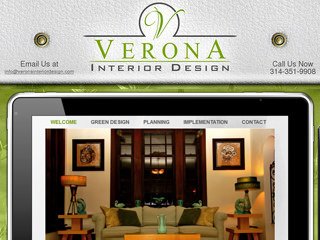 Interior Designer Website Design
A good interior designer website should be unique to help you stand out from the completion, it should let you showcase your design work, and it should be optimized to help attract new clients. At Silver Scope Design, our website designers understand the importance of having a good website to promote your business, and with our vast experience working with interior designers and businesses in many other industries, we know the particular aspects and elements that will be most important to include in your new website.
If you would like to learn more about our interior designer website design services, please contact us today. You can also complete our online quote request form to request a free quote for website design services for your new interior design firm website.
Important Aspects of Interior Designer Websites
From our experience working on interior designer website design projects and serving clients from all industries, the following are some of the most important elements that we have found you should include in your website design project:
Unique Design: The first thing that any website visitor notices when visiting your website is the design of the site. Therefore, your interior design website should utilize a unique and stylish design that will set your company apart from the competition. The design should also include a clear navigation while being simple enough to allow any pictures to be the highlight and key focal point of your pages.
Search Engine Optimization: One of the most important aspects of any interior designer website is that it should be properly optimized for search engines. This means using the appropriate keyword density and other tags in order to allow your website to show up as a result for relevant searches. By using search engine optimized website design, like that available from Silver Scope Design, you will be able to target and reach new customers in your local area.
Marketing Potential: Once potential clients find your business, the next important step is to convince visitors to contact you. Therefore, your interior design website content should not simply be search engine optimized, but it should also be written from a marketing prospective. By including the appropriate calls to action throughout your website, you can increase conversion.
Contact Information: Your website should make it as easy as possible for potential customers to contact you to learn more. Therefore, during the interior designer website design project, you will want to make sure that your contact information is prominently displayed on every page of your website. Additionally, we also recommend including a simple contact form that individuals can complete if they would like to learn more about your business.
Portfolio: A unique aspect of interior designer website design, as opposed to website design for other industries, is that it is important to include a portfolio in your website. This will allow you to showcase design and decorating projects that you have completed. This portfolio can then be updated and added to as you complete new projects.
Press / Testimonials: Including links to any related press or articles about your business will help establish credibility for your business in the eyes of potential clients. Additionally, adding written or video testimonials from customers will enhance this aspect of "social proof" and can be a powerful technique to influence prospects.
Learn More About Interior Designer Website Design
At Silver Scope Design, we have experience working with interior designers, interior decorators, and interior design firms of all sizes. Whether you are a new designer just starting out or an established business interested in enhancing your Internet marketing efforts, we have the experience needed for your interior designer website design project. Therefore, during your website design project, we will work closely with you to help you determine and understand the elements, which are important in your website design project. Using our experience from past interior designer website design projects as well as many other projects for businesses in other industries, we will ensure that your website can become a successful marketing tool for your design firm.
To find out more about how we can help or to begin working with our designers on your interior designer website design project, please contact our web design company today!
See more websites in our web design by industry portfolio.