Medical Website Design: Web Design for Doctors, Dentists, and Medical Offices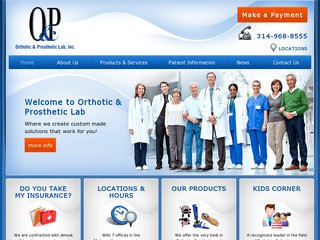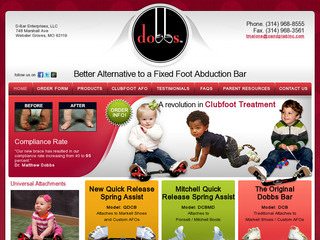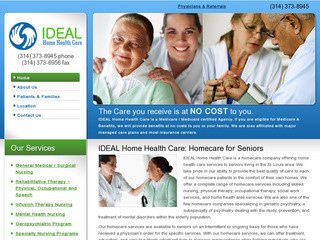 Silver Scope Web Design is a website design company located out of St. Louis, Missouri that offers professional medical web design services with a focus on Search Engine Optimization. Our medical website design offers medical offices, doctors, dentists, and other healthcare related organizations affordable website design to supplement their online marketing efforts. By utilizing several principals of Search Engine Optimization, also known as SEO, we are able to develop website for the medical industry that not only provide important information to current patients, but also attract new patients. Because we have experience in the medical website design industry developing websites for healthcare and medical offices, we bring the important skills and knowledge needed to every medical web design project. Several types of medical website development offered by our professional web design firm include:
Medical Doctor Website Design
Physician Website Design
Dental Website Design
Eye Doctor Website Design
Hospital Website Design
Healthcare Website Design
Medical Office Website Design
Specialized Medicine Website Design
If you are interested in learning more about our medical website design services, please feel free to contact Silver Scope Web Design for more information.
Benefits of Professional Medical Website Design
There are a number of benefits to using the professional medical website design services from our leading web design firm. Our affordable websites provide your business or medical office with a professional outlet from which you can display your services offered. In addition, due to our advanced SEO techniques and practices, websites from our experienced medical website designers are able to help you attract new patients in your area to your medical office, hospital, or healthcare facility. If you are looking for a web design company with the experience and knowledge needed for your medical website design project, including physician website design, doctor website design, or hospital website design, Silver Scope Web Design is the website design firm for you.
Main benefits of our professional medical websites include:
Affordable Online Marketing: A medical website from Silver Scope Web Design is a great low cost online marketing strategy. Our medical web design services are designed to enhance your overall Internet presence and advertising. Because all of our websites offer Search Engine Optimization services, your medical website, designed by our web design firm, will be developed to rank well in Google, Bing, Yahoo, and other common search engines for several popular search terms pertaining to your industry. Therefore, your website will serve as a marketing tool to attract new patients in your local area. Another one of the main advantages that makes our medical web design services for doctors, dentists, and medical offices affordable is the fact that they include only a one-time cost rather than reoccurring monthly advertising expenses like most other types of advertising.
Advertise Services: Another benefit of our medical website design that is important especially for specialized doctors, medical offices, hospitals, and other healthcare providers is that fact that a website will act as a digital brochure from which you can display your services. In this way, a website acts as 24/7 advertising providing relevant information at the fingertips of prospective patients.
Downloadable Patient Forms: A medical website from our professional website design team can also be used to distribute important patient forms and paperwork to current and incoming patients. This can save time during patient check in especially during initial appointments.
Our Previous Medical Website Design Work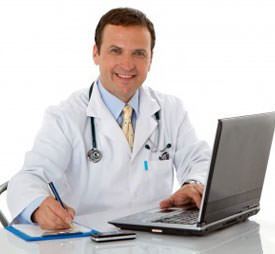 Our designers at Silver Scope Web Design have experience developing a number of medical websites for a variety of doctors and medical offices. Some of our recent medical website design work includes:
Eyewearhaus - a website for a St. Louis Eye Doctor and Fashion Eyewear Boutique
Vein Specialties - a website for a vein treatment office in St. Louis
Clean Slate Laser Tattoo Removal - a website for a laser tattoo removal medical office
See more websites in our web design by industry portfolio.