Real Estate Web Design: Website Design for Realtors
Whether you are trying to advertise a property or your entire real estate office, real estate website design is key. Silver Scope web design, is a St. Louis based website design company offering website design for the real estate industry. Our real estate website design services provide the features and options that you need to increase your online presence. With a professional real estate website from our website design company, you can increase business and sales.
What is Real Estate Website Design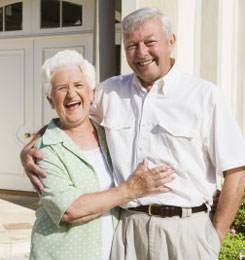 Real estate website design can include large websites designed for residential or commercial real estate agents or small, simple websites for particular properties. Therefore, with our real estate website design services, we can develop custom websites for nearly any type of real estate website. Our versatile real estate website design services include:
Real Estate Web Design for Real Estate Companies
MLS Listing Website Design
Realtor Web Design
Real Estate Agent Website Design
Real Estate Property Website Design
Real Estate Development Web Design
Commercial Real Estate Website Design
Residential Real Estate Website Design
Realtor Resource Website Design
Benefits of Custom Real Estate Web Design
Using our custom real estate web design services offers a number of benefits and advantages over the competition. Because all of our websites are custom made for your business, they are designed to meet your specific needs. Additionally, our Realtor websites feature search engine optimization and hand coding, allowing them to become effective marketing tools for both residential and commercial real estate companies. Some main advantages of our custom real estate website design services are: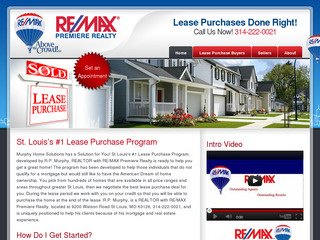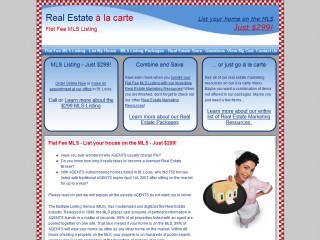 Search Engine Optimization: Silver Scope web design specializes in developing search engine optimized websites for realtors and real estate companies. By using a number of special techniques, our real estate websites are designed to rank well in popular search engines including Bing, Google, Yahoo, MSN, and Ask. Therefore, with our real estate website design services, your website will attract potential customers and buyers to your website 24/7.
Unique Content and Design: Using real estate website templates may seem like an affordable option. However, because of the potential for lost business and hassle spent creating these sites, our customers often find that the costs outweigh any benefits of template websites. With our custom real estate web design from Silver Scope Web Design, your website can help you to stand out above the competition. Our custom websites offer unique designs developed just for you. Therefore, your real estate website will be memorable and your company will not get lost among your competition.
Customized Features: Each real estate website design project that our designers work on is made specifically to the customer's specifications. Therefore, these websites are designed around your particular product or business offering superior functionality and usability that fits seamlessly with the design.
Our real estate web design is an affordable option for real estate agents and realtors. We offer website pricing in a variety of price ranges depending on your desired features and options. Whether you need a website to advertise your business and services or are looking to create an original real estate agent resource website, our website design services can help. To find out what our real estate website design can offer you, contact our web site design company or request a free website design quote.
See more websites in our web design by industry portfolio.