Reverse Mortgage Website Design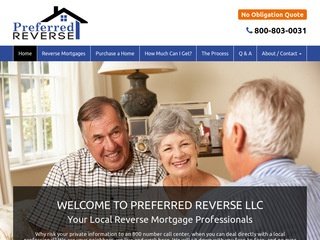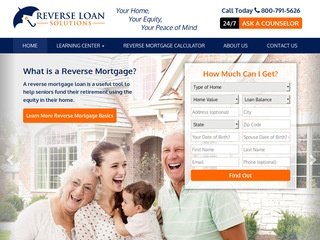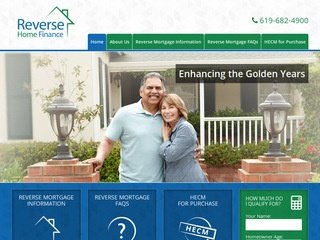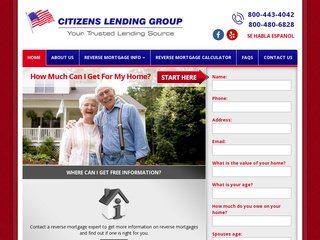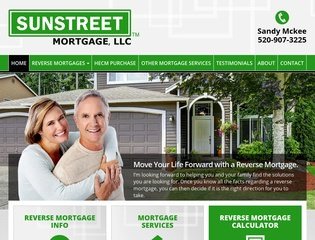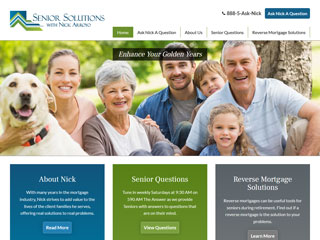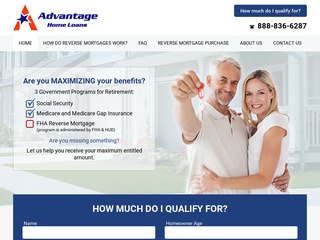 The nation's Baby Boomer population is growing up, and after a lifetime of creating change and leaving their mark on our country, this group is ready to retire. However, many people did not have the foresight or ability to save enough money to support them through their retirement. For these reasons, reverse mortgages, or lifetime mortgages, are more popular than ever, and this trend is only growing. This is why it is a great time to operate a reverse mortgage company.
The problem is that many companies are beginning to realize the potential of this industry. Therefore, you need a well designed reverse mortgage website to attract new customers to your business. Silver Scope Web Design creates websites for lifetime reverse mortgage companies, which allow your company to stand above the competition. Our websites designed for reverse mortgage companies utilize a number of key attributes, which allow them to draw in potential customers to your business and provide crucial information to these clients.
Easy-to-Use Websites
The first attribute of a reverse mortgage company website developed by our skilled team of designers is the easily usability of our sites. We realize that your target market may not be experts with a computer, and this is okay. Our lifetime mortgage company websites will act as a virtual brochure that is easy to navigate even by the beginner computer user. Our staff researches usability of websites and will determine the optimal placement for links and information on your site. Therefore, we will provide clear links to important information so that visitors to your website can make an informed decision on whether to start a lifetime reverse mortgage with your company.
Reverse Mortgage Calculator
Another option on websites developed by Silver Scope Web Design for your reverse mortgage company is the inclusion of a reverse mortgage calculator. After inputting some basic information, our easy to use software generates calculations that will be displayed to users. These lifetime mortgage calculations show the results from several of the most popular reverse mortgages offered. The inclusion of a reverse mortgage calculator on your company website is important so that potential customers can learn more about what their home can provide for them.
Request a Free Quote
Lifetime reverse mortgage company websites can also provide the ability for potential customers to supply some initial information in order to receive a free quote. Adding this feature to your website will give you the ability to obtain information, such as names, phone numbers, and addresses, from visitors who visit your site interested in obtaining a reverse mortgage. Your sales staff can then use this information to stay in contact with these new leads. Therefore, adding the option for obtaining a free quote can be a powerful tool on your reverse mortgage company's website.
SEO to Attract Clients
The most important aspect of the websites, which we design for reverse mortgage companies, is search engine optimization, or SEO. SEO is the process of developing a website in order to rank well in popular search engines. A good ranking is an important part of your website because this allows your website to be used as a marketing tool for your company. The best part is that after your website is search engine optimized for specific target key phrases, it will continue to draw in new business through the organic search listing without costing your company additional money each week, as with yellow page or radio advertisements.
Contact a Reverse Mortgage Website Designer to Get Started
If you are interested in what we can develop for your reverse mortgage company, please feel free to contact Silver Scope Web Design to speak with a skilled website designer. In addition, you are welcome to browse our web design portfolio to view some of the reverse mortgage websites, which we have developed, in addition to the many other sites created by our designers.
See more websites in our web design by industry portfolio.