Roofing Website Design: Web Design for Roofers & Roofing Companies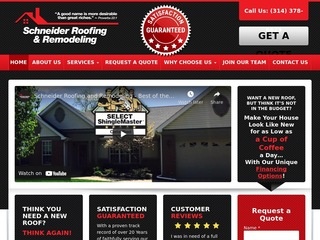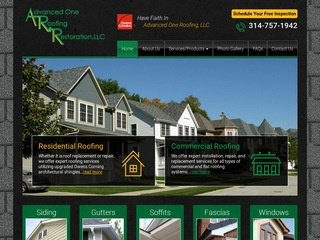 How do your customers find your business when their roof springs a leak? How does a homeowner know whether or not your business is the right one to put on their brand new metal roof? Increasingly, your customers are looking for you on the internet. Instead of opening the yellow pages or looking at print newspaper ads, they are searching for roofers on the web, which is why you need expert roofing website design.
At Silver Scope Web Design, we have years of roofing website design experience producing beautiful, effective websites for professionals like you. We specialize in roofing website design and other custom websites for contractors and similar businesses.
To find out more about our roofing website design services and to request your free web design quote, call us at (877) 745-8772 or use our convenient online contact form today. You can also see websites in our web design portfolio for more examples of our complete roofing web design projects.
Why Choose Silver Scope for Your Roofing Website Design?
Unlike most other web design firms, we draw on deeper experience with all the nuances of web marketing. A typical firm providing roofing website design may give you a website that looks good, but will it drive calls from customers looking for local businesses like yours on search engines like Google or Bing?
Our roofing website design service packages:
Include local search engine optimization to bring you new customers
List up-to-date contact information and business hours where customers can find it
Detail information about all the roofing services your company provides so customers looking for something specific will find your company's page
Show your logo and your company in the best light possible to enhance and strengthen the reputation of your brand
Help your existing and past customers get back in touch with you when they need more roofing work
Include expert web marketing advice from our experienced team
How You Can Benefit from Our Custom Roofing Website Design
Web templates are often ineffective at helping your roofing company to stand out from your competitors – and they can be surprisingly expensive.
Our custom roofing website design services match your website to your company's unique identity – helping you to stand out from your competition. Your website will be customized to match your roofing company, which will help make your company more memorable and provide you with better results.
We also help you to develop custom SEO (Search Engine Optimized) content so that the articles that appear on your site actually attract highly qualified leads for your services. For example, in addition to your main service and about us pages, we may recommend articles about something like the benefits of slate and tile roof shingles, so that customers in your service area searching for information about those kinds of roofing materials are far more likely to find your website on Google and become your new customers.
Providing this detailed information builds trust with your prospects before you even meet them, shortening your sales cycle and reducing the amount of legwork that you need to do to secure every contract. When customers have to choose between a roofing company that has taught them something helpful about putting the best roof over their head possible and one that has just given them a tired sales pitch, they will pick the one that taught them something more often than not. Therefore, our quality roofing website design and SEO content development can bring you leads 24 hours a day and 7 days a week.
Contact Us for Expert Roofing Website Design
To learn more about the benefits of our custom roofing web design and how we can help grow your business with a successful online presence, contact us online or by phone today!