St. Louis Web Design: Your Website Design Specialists in Saint Louis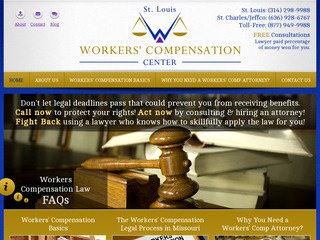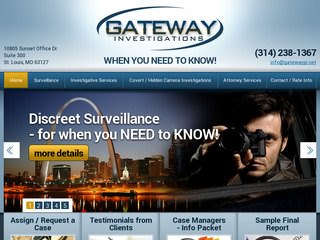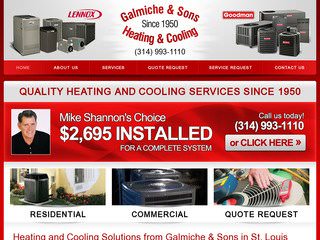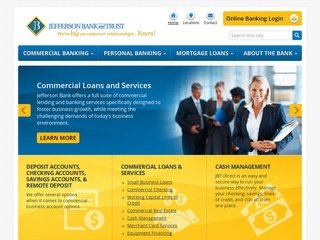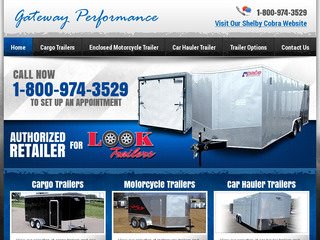 Located in the St. Louis / St. Charles, Missouri area, Silver Scope Design is your partner when it comes to St. Louis web design. As website design specialists, we offer our web design services to large and small businesses in a wide variety of industries. Our services include web design and SEO services to help develop your business's online presence as well as logo and graphic design for establishing branding and consistency in marketing.
At Silver Scope Design, we firmly believe in building an Internet presence that not only establishes a business as a reliable company, but also expands its clientele. As the premier St. Louis web design service provider, we cater to all your online marketing needs. Our team of web designers, copywriters, and SEO professionals will help build your website from the ground up. We can also work with you to optimize an existing website. Regardless of your needs, you are sure to find one of our website packages to fit your needs as well as your budget.
To learn more about what we can do for your company, contact us by phone or request a free website design quote online.
St. Louis Web Design: Our Distinct Advantage
As a web design specialists in St. Louis, we are in a unique position to help you expand your business and customer base in St. Louis and the surrounding areas. We are fully aware of the area's business climate, and we will be able to share with you our affinity and familiarity with the area through your own St. Louis web design.
Your Local St Louis Web Design Business Partner
Because of our proximity to your own business, Silver Scope Design can provide you with personalized solutions and service. Instead of those large nationwide companies, we can actually visit and sit down with you to discuss in full detail your St. Louis web design needs. We can share with you our own unique experiences in building websites and show you how a strong online presence can help boost your business locally and even nationwide.
We provide St. Louis web design services to all types of businesses as seen in our website design portfolio. Therefore, whether you own a family business or a large corporation, Silver Scope Design will highlight the best in of your business through our professional and custom St. Louis web design services.
The Advantages of Our Professional St. Louis Web Design Services
First and foremost, having an Internet presence developed by a professional St. Louis web design firm will help you reach customers who may not be aware of your presence. A custom website will act as your brochure to the world and will provide potential customers with a way to easily get to know your business. While your establishment may only be open in certain times of the day, your website will continue to reach your customers 24 hours a day, seven days a week.
Additionally, a website is more cost-effective when compared to other options for promotion and advertising. Website design is a onetime expense that can continue to reach new customers and draw in business for years to come.
For many businesses that are not bound by geographical boundaries and service areas, website design can also help expand your business nationwide. Since your website is on the Internet and available nationwide, your website can help your business grow and extend far beyond the geographical boundaries of St. Louis area. On the other hand, if you only want to target the St. Louis region, local SEO and website design can help you target customers in your area.
Contact Our St. Louis Website Designer to Get Started on You Project
At Silver Scope Design, we believe in providing the best St. Louis web design services to entrepreneurs and business giants alike. We have several website packages available and can find one that will be perfect for your needs and budget. Give us a call today to schedule a personal visit from one our professional staff and receive a personalized website design quote. We would love to hear your thoughts and to provide you with St. Louis web design created specifically for your business.
See more websites in our web design by industry portfolio.