Website Design for Writers, Authors, and Books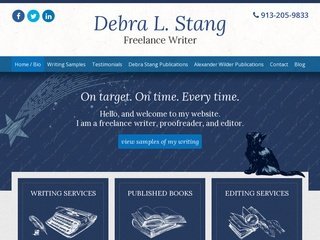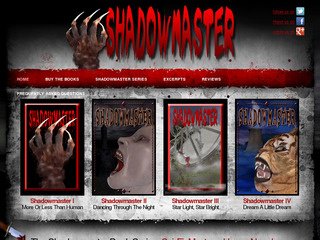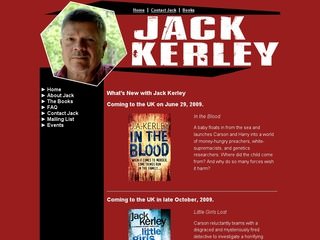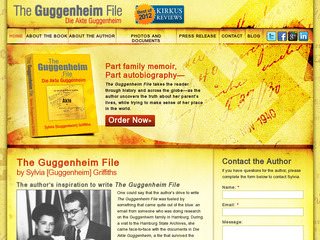 If you are an established author or a freelance writer, a website can be an important tool to help you sell your services and promote books. Silver Scope Web Design offers web design services for writers and authors. These websites include a variety of important features that will benefit any author. With a custom website from our professional website designers, writers and authors can advertise current and upcoming books, take orders and sell books, present teasers and excerpts, send out newsletters, and communicate with publishers and customers. Additionally, because our websites include search engine optimization, they will act as effective online marketing tools for authors and writers. To learn more about how our custom website design for writers, authors, or books can help promote your books or services, please contact us.
Website Design for Writers, Authors, and Journalists
As a leading website design company, Silver Scope Web Design offers professional web design for writers and authors. Whether you are a first-time author seeking an agent or representation, a self-publishing author, or a freelance writing marketing your services, we can develop the professional website that is made just for your needs. Our custom web design for writers includes all of the features that you desire at a price you can afford. For example, we can include easy to use calendars on your website in order to promote a book tour or display upcoming book release dates. In addition, by employing several important principals of search engine optimization, your website will act as a effective online marketing to help promote new books or freelance writing services. Our versatile author and writer website design services offer unique designs and custom solutions for:
Writers
Authors
Novelists
Poets
Copywriters
Journalists
Website Design for Books and Books in a Series
In addition to designing websites for authors and writers, we can also develop websites for specific books or books in a series. These websites can be used for new book promotion and can even include ecommerce shopping carts that allow visitors to purchase books online. Additionally, our professional book websites can include a variety of other features that supplement your book. For example, for books in a series, we can include an updatable calendar that allows the author to show upcoming release dates for new books. Your book website from Silver Scope Web Design can also be used to provide downloadable forms and other relevant information to customers. For example, with nutrition or exercise program books, you may require a website design that allows website visitors to download meal or exercise journal pages in order to supplement information provided in the book.
Book and Author Website Design Prices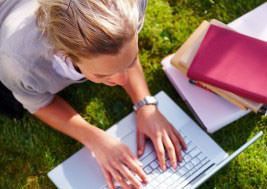 Silver Scope Web Design offers affordable web design for writers, authors, and new book promotions. Whether you are looking for a website on which to showcase your writing, list upcoming and current books, or provide important information, our professional author and book website design services can create the website to meet your needs. With experience developing a variety of websites in a wide range of industries, our designers are prepared to offer creative solutions so that you can get the most out of your website. All of our websites include search engine optimization and custom, hand coded designs. Because our websites are available with a variety of customizable features, the exact pricing of your website will vary based on the number of pages and features that you need. To obtain a general idea of the cost for your website design project, view our Website Design Prices or contact a website designer to receive a personalized website design quote.
See more websites in our web design by industry portfolio.