Understanding Online Marketing to Leverage it Effectively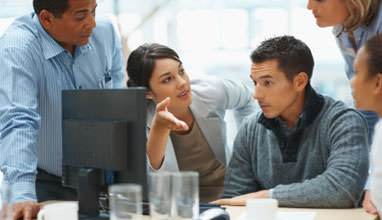 Online marketing is the process of using the Internet to advertise, spread awareness, and promote your brand, products, and services. There are a variety of techniques and methods that you can use to increase your exposure online. These include email marketing, online advertising, search engine optimization, article marketing, and social media marketing.
In general, the scope of the broad term "online marketing" overlaps with Internet marketing, but both are essentially different terms. While Internet marketing is concerned more with monetary gains, online marketing may aim to achieve any number of goals including to build brand value, equity, and recognition in addition to sales.
Mastering the techniques of online marketing can help your business gain new customers and retain existing ones. To learn more about online marketing and how you can promote your business through online advertising and marketing efforts, contact Silver Scope Design today. As leading website design, search engine optimization, and content development experts, we can help you establish a plan to effectively market your business and products.
SEO as an Online Marketing Tool
Search engine optimization is a key part of any business's online marketing strategy, helping attract new customers and leads to a company's website. According to research, search engines are the source of around 92% of new traffic to your website. Enlisting SEO services from an able professional will help you optimize your website and increase its accessibility to your target audience. This means increased traffic on your website, which can result in increased sales, improved brand image, and other benefits to help your business grow.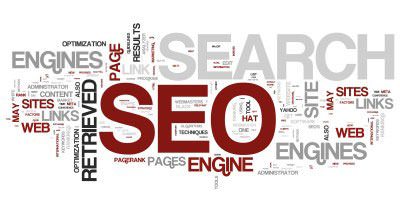 Another benefit of SEO is a high ROI, as SEO involves only a one time cost with lasting benefits. With good search engine optimization, you only pay once to get your website on the front page of a search engine results page, and you don't have to invest much of your marketing dollars into maintaining this position. Effective content marketing is a key part of SEO when it comes to helping you enjoy a good ranking. Good content is the foundation of SEO and can ensure that your website provides helpful and relevant information for visitors.
Other Online Marketing Methods
In addition to optimizing your website for search engines, there are a number of other effective online marketing methods you can use. By taking advantage of multiple of these approaches, you can maximize your online marketing results and outcomes. These methods include:
Social Media Marketing: Social networks and social network applications like Facebook, Pinterest, and Twitter etc. are no longer just used by teens to socialize on the internet. Almost every customer segment your business targets has its own profile on social networks and utilizing these social platforms in your online marketing strategy will help you effectively reach these people.
RSS Feeds, SMS on Steroids, and Social News Sites: You can engage your subscribers with informative and useful content made available via RSS feeds that now allow instant, live updating. Additionally, SMS on steroids are micro-blogging sites like Twitter and Pownce that will allow you to update and notify your subscribers about new products and services without spamming their mail inboxes.
Blogging and Press Releases: An important component of content marketing, blogs and press releases help you stay on top of the search results displayed by search engines by providing relevant and interesting content on an ongoing basis. Creating a blog and connecting this with your website should be included in your Internet marketing plan as this helps users access relevant information courtesy of your blog/press release. This, in turn, increases customer loyalty and the rate at which customers revisit your blog and website.
Pay Per Click Advertising: Google Adwords, Yahoo Search Engine Marketing, and MSN Search are just few of the numerous websites that allow you the pay per click advertising facility. Though this form of online marketing entails some cost of its own, the ROI you get will make up for the cost of your investment, when implemented and managed properly.
Contact Us to Learn More About SEO & Online Marketing
As a leading SEO and Internet marketing company, Silver Scope Design has helped businesses leverage a variety of proven online marketing techniques to meet their customer engagement, brand awareness, and sales goals. At Silver Scope Design, you will receive expert, economical and comprehensive online marketing solutions. We can evaluate your business's current online marketing efforts and determine the best approach for marketing it.
Call us today to schedule your consultation and learn more about our website design, SEO, and other online marketing services.