Dentist SEO: Search Engine Optimization for Dental Office Websites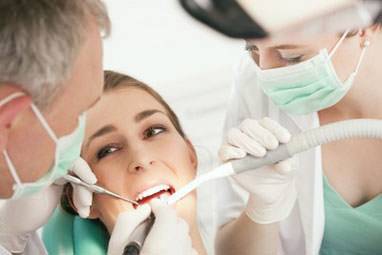 You may have heard the SEO services are a key consideration when businesses strategize to meet their online marketing goals. But, what is SEO. Search Engine Optimization - quite simply - is the holy grail of online marketing. It is the term used to describe processes aimed at optimizing a website's visibility on the Internet.
Studies show that 92% of clients who find your website are directed by search engine results. 70% of these clients use Google when searching for a business on the Internet. Search engines like Yahoo, Bing, and Ask are also relevant in the search engine market even though they may not be as popular as Google. Statistics reveal that 15% of the Internet audience uses Yahoo for web searches, while 10% use Bing and 5% use Ask. The bottom line is that having a strong online presence in these search engines is important.
Utilizing the right dentist SEO solutions can lower the risk of your website getting buried in the last few pages of search engine results and never being discovered by potential clients. At Silver Scope Design, our SEO experts can identify and implement SEO techniques that will make your website more search engine friendly. We offer comprehensive dentist SEO services, and we can help dental offices and practices to establish a strong online presence. To learn more about our dentist SEO services and how we can help you establish an effective online presence, contact us today or request a free SEO or website design quote.
Do You Need Dentist SEO?
It is a given fact that any dentist office must be prominently visible and adequately differentiated from other dentists in town in order to achieve success. Dental practices generally use a variety of techniques and tactics to market to new clients. Online marketing should be part of these efforts.
If you already have an existing website, assessing the need for professional dentist SEO is easy. Begin with a quick Google search of your name, your clinic's name, or associated keywords and phrases, such as "St. Louis Dentist" or "Dental office in St. Louis". Do you find your website is listed on the first page or even the first couple of pages? Do you think your website can do better? Are there other dentistry websites listed before yours that may be attracting your potential clients away from you?
Depending on the answers to these questions, you may need specialized dentist SEO solutions.
Get the Best Dentist SEO Services from Silver Scope Design
The Silver Scope team takes great pride in helping dentists gain a competitive edge through effective dentist SEO website design solutions. We can optimize your existing website or we can also design a brand new website that is both people-friendly and search engine-friendly. With our on-site organic dentist SEO solutions, we optimize your website using a variety of proven techniques. If you are a dentist, an oral surgeon, an orthodontist, or engaged in any dentistry / oral health related profession, we can help.
Compared to other paid Internet advertising methods like "pay per click", our dentist SEO is an affordable way to achieve enhanced online visibility and increase traffic to your site. Our dentist SEO is a onetime expense that offers great benefits to your company. Additionally our customized dentist SEO techniques will help you build trust and credibility in potential clients.
Contact Us Today To Learn More About Our Dentist SEO Services
To learn more about SEO and find out how our dentist SEO solutions can give you an effective web presence, contact us online or call us today.