Roofing SEO Services: We Have Your Roofing Company Marketing Covered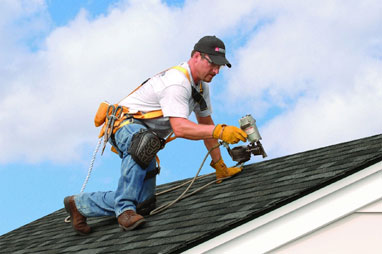 The roofing industry is a competitive market, with lots of roofing companies out there offering low cost deals on roof repair or replacement. So how do you differentiate your company from the competition and let customers know that your roofing company is the best? Roofing SEO can help!
At Silver Scope Design, we are experts at SEO for roofing companies. Using some of the best SEO practices, we can help your website attract new visitors from throughout your local area and convert those visitors to customers. Our roofing SEO services will improve the ranking of your website in Google and other search engines, putting you in front of customers who are actively searching for a roofing company. Roofing SEO is a key aspect of any online marketing and advertising plan.
Benefits of SEO for Roofing Companies
In the highly competitive roofing industry, a roofing SEO company, like Silver Scope Design, can be all the difference. We utilize the latest SEO principals and best practices to help your website rank better in search engines and get found.
Benefits of roofing SEO include:
Reach customers in your local area: SEO allows you to use your website to target customers in your local area. Better yet, rather than your message falling on deaf ears and those with no need for a roofing company, the customers you reach are those who are actively searching for a business like yours.
Increase leads with a one-time marketing cost: Roofing SEO is one of the most cost effective marketing options for your business. Once SEO content is added to your website, it can attract continual traffic to your website with no ongoing advertising costs or fees. This means SEO has a very high ROI.
Establish your company expertise: When your business ranks as one of the top results in search engines, potential customers are inherently more likely to see your company as an industry leader and a trusted provider. Plus, well-written, quality SEO content, like that we provide, easily establishes credibility in your expertise and abilities.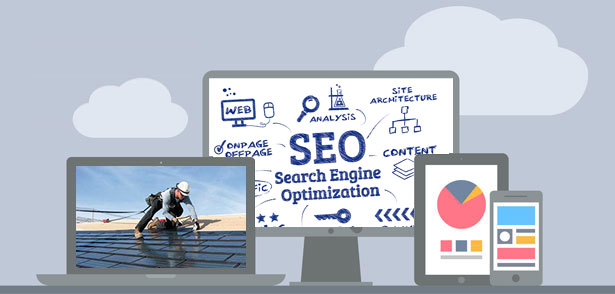 More Than Just Roofing SEO
In addition to expert roofing SEO, we also offer a variety of other services to help roofing companies promote their businesses online and increase their online presence. This includes:
Roofing Website Design - We specialize in developing beautiful, user friendly, and effective websites that help roofing companies highlight and promote their services and expertise.
Roofing Logo Design - One of the most often overlooked parts of branding, your roofing company deserves a logo that will help your business stand out and provide a memorable image that is easy for customers to recognize and recall.
Social Media Marketing - Looking to round out your online marketing efforts? Social media marketing allows you take advantage of the many popular social media platforms, helping you reach new customers and keep in touch with existing customers in innovative and exciting ways.
Ready to get started on your project or want to learn more about our roofing SEO services? Contact our roofing SEO company today online or by phone to request a free website design quote.