Appliance Store Website Design: Websites for Appliance Stores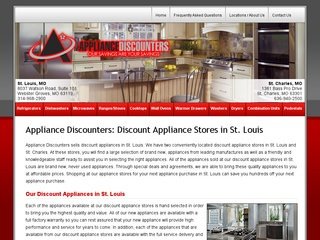 Appliance stores can be small local stores that sell to a limited geographic area or larger chain stores with multiple locations across the state or country. At Silver Scope Web Design, our appliance store website design services are perfect for any size appliance store. We offer search engine optimized website design services for local appliance stores interested in targeting customers in their local area. We can also design appliance store websites for larger, nationwide appliance stores interested in selling appliances online or attracting customers from a number of cities. Contact us to request a website design quote for your appliance store website design project.
Why Choose our Appliance Store Website Design Services
At Silver Scope Web Design, we have experience working with a variety of types of businesses. From the retail industry to B2B businesses, we have the website design solution for any company. With our appliance store website design services, we can create brochure style websites that provide important information about your store location or locations to potential customers and website visitors. We can also use our ecommerce website design services to develop a website that allows you to sell appliances online for in store pick up or local delivery.
The appliance store websites that we design often include:
Pictures and descriptions of products and appliances that are currently available in stores
Information and tips for choosing and buying appliances
Information about available appliance rebates
Store contact information, store hours, and maps or driving directions for stores
Our Website Design Services for Appliance Stores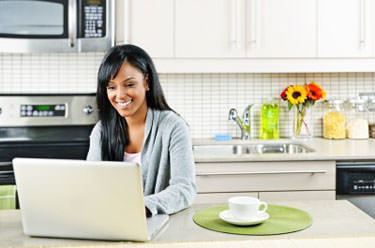 All of the websites that we design for appliance stores and other businesses or organizations include custom website design and custom search engine optimization. With our SEO services, we can help websites to increase traffic by ranking higher in popular search engines for important key phrases. Therefore, our search engine optimization services can especially help local businesses to attract local traffic in their area to their stores. For larger stores with multiple locations, we can also attract potential customers from over larger areas including entire metropolitan areas or states.
We use a number of special techniques when optimizing websites for search engines. One of the SEO services that we offer with our appliance store website design services includes custom SEO copywriting services. With this, we can develop content that is written specifically for your particular company. Our copywriters have experience writing content that is be easily recognized by search engines and also helps market your business and services to customers.
Learn More About Appliance Store Website Design
To learn more about our appliance store website design services and to request information about website design services for your appliance store, please contact our web design company today.
See more websites in our web design by industry portfolio.