Physical Therapy Website Design: Web Design & SEO for Physical Therapists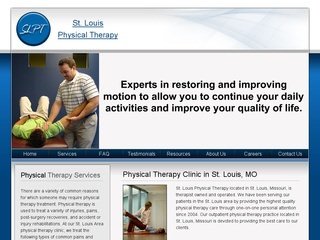 Physical therapy website design can help physical therapists develop the websites they need to build a practice and generate substantial business. While new patients begin physical therapy treatment based on the recommendation of a physician, they do not have to choose the physical therapy clinic recommended by their physician. In fact, many individuals often prefer to locate a physical therapist themselves. Therefore, marketing can be important for physical therapists and physical therapy clinics as they attempt to attract new business. An effective physical therapy website should be highly visible to search engines for popular key phrases in order to make it the most effective marketing tool.
Your physical therapy website should focus on your particular areas of expertise in order to attract the most relevant prospective patients to your website. With the physical therapy website design services from Silver Scope Web Design, we can develop websites for physical therapy clinics specializing in:
Post Accident or Injury Rehab Therapy
Surgery Recovery Physical Therapy
Sports Rehab and Conditioning
IDD Therapy
Aquatic Therapy
And other common Physical Therapy Services
If you would like to learn more about our physical therapy website design services available to physical therapists and physical therapy clinics, please contact our St. Louis website design company. You can also request a free website design quote online.
Benefits of Our Physical Therapy Website Design Services: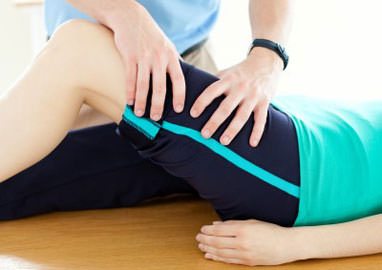 Our physical therapy websites are custom designed for each client. We design each website based on the client's specifications in order to create a website that acts as an integral part of a company's marketing strategy. Our search engine optimized websites act as effective marketing tools to attract new business and spread information about each physical therapy center.
Our physical therapy website design services create websites that:
Attract New Patients with SEO: Our physical therapy website design services create effective websites that act as marketing tools to help build substantial practices. We utilize a number of search engine optimization principals when developing physical therapy websites. By providing relevant information and SEO content, utilizing search engine optimized coding, and applying other SEO techniques, we create websites that achieve important search engine rankings. Because our physical therapy websites will rank highly in popular search engines, they can attract potential patients from within your area.
Highlight Company Services: Since getting potential patients to visit your website is only half the battle, our physical therapy website design services also include SEO copywriting services that create content which is both search engine- and user-friendly. Our SEO copywriters have a background in search engine optimization and marketing in order to obtain both goals seamlessly. By providing relevant information about each of your available services in a simple and straightforward manner, website visitors are able to understand your business and how it can meet their needs.
Offer Special Functionalities: As an experienced website design company, we understand that every website design project is unique. Therefore, we can incorporate a variety of customizable special functionalities into any physical therapy website design project in order to best meet your needs. This may include providing downloadable patient forms that patients can print and bring in during their initial visit or offering online forms that customers can complete and submit automatically. With our innovative website functionalities, we can help ensure your physical therapy website fits your growing practice.
Contact A Physical Therapy Website Designer to Get Started on Your Project
To learn more about our available healthcare website design services and to determine how our physical therapy website design services can help your practice meet its marketing goals, please contact our website design company.
See more websites in our web design by industry portfolio.