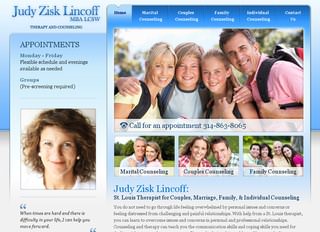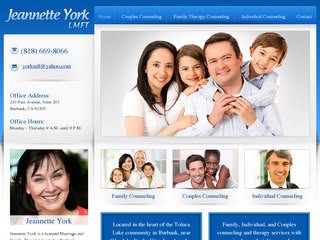 Therapist Website Design Services: Custom Therapist Websites
A good, high quality therapist website will improve your image in the eyes of potential clients and website visitors. At Silver Scope Web Design, our therapist website design services can make you look more successful and trustworthy to new website visitors. This will help visitors and potential clients to feel more excited and interested in your services. Additionally, a high quality, custom therapist website as opposed to a therapist website template will also leave a more compelling and memorable impression on potential clients making it more likely that they will call you to learn more about you services or to request an initial interview or appointment.
To learn more about our therapist website design services and to begin working with our designers on the plan of your therapist website, please contact our website design company.
About our Custom Therapist Websites
At Silver Scope Web Design, we offer custom therapist website design services and medical website design services for all types of therapists, counselors, and psychologists. These website design services include the development of customized websites with hand coding and search engine optimization. Our search engine optimization services that are included with any therapist website design project will help target potential clients in your local area. We use a variety of SEO principals to create websites that rank at the top of popular searches for relevant keywords. We can develop therapist websites for nearly any type of therapist or counselor, and our website design services include: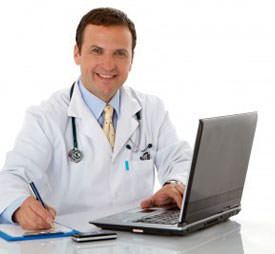 Therapist Website Design for Marriage and Family Therapists, Couples Therapists, Individual Therapists, Child Therapists, and Women's Therapists
Psychologist Website Design
Psychiatrist Website Design
Psychoanalyst Website Design
Licensed Clinical Social Worker (LCSW) Website Design
Counselor Website Design
Mental Health Provider Website Design
And other Healthcare Website Design Services
Custom Therapist Website Design vs. Therapist Website Templates
When choosing to purchase a new website, therapists often have the option to use a therapist website template or to work with a website design company to develop a custom template. While therapist website templates may seem like the more affordable option, they can end up costing you lost business making them an inferior choice.
Often when using a therapist website template instead of custom therapist website design services, you will find that there are a limited number of templates and designs available. Because of this, therapists and counselors can end up blending in with the competition. Custom therapist website design can highlight the services and attributes that set you apart. Additionally, our therapist website design services will create a custom layout and design that is specific to your business.
Learn more about the benefits of custom website design vs. using website templates here on our website or contact our website design company to find out how our therapist website design services can help promote your business above the competition.
See more websites in our web design by industry portfolio.