Professional Website Content Development & Copywriting Services for Search Engine Optimization SEO
We write website content about your organization that ranks well in search engine result pages for specific keywords and key phrases! Are you an expert in your field? Are you passionate about your product, service, or area of interest? Let us help you shine!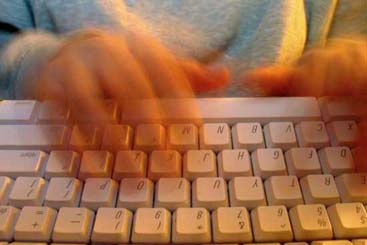 Our professional website copywriters have expertise in helping others communicate their ideas. As search engine optimization copywriters, we can help you put your best foot forward and convey your knowledge, enthusiasm, and general message by writing the text on your website. We can make your audience connect with your message and ideas while completing the actions you require (calling, sending their contact info, signing up, downloading brochures, and so on).
Content for Website Pages
We have five full-time writers available to write content in any format you prefer (informational, sales copy, et cetera). Each article of SEO content includes:
Research and recommendations as to the keywords and key phrases you should target
Sales jargon and calls to action (if necessary)
Minimum of 600 words
Attention to proper keyword and key phrase density
Optimized H1, H2, and H3 tags (headings and sub-headings for readability and search engine friendliness)
Price: $100 per article (includes up to two rounds of revisions, if necessary)
Examples of Search Optimized Content we have Written
Our SEO copywriting services will ensure that your message is clearly communicated to a broad audience. It can alleviate any redundancy or "talking over" a potential audience's head. This service focuses on creating search engine optimized content, meaning your website is more accessible to more people searching for content such as yours.
If these factors appeal to you as part of developing your website, then look no further - we are here to help! However, there are other factors to consider and other advantages to using our SEO copywriting services:
As St. Louis based writers, having worked with many businesses (both local and nationwide), we market your products and/or services by the content on your website based on our knowledge and research of the local industries.
On the other hand, we have worked with national companies and can help your business grow or your message spread farther. It's the malleable nature of this service that will benefit you!
We have a combined 25+ years of experience in writing and marketing for local small businesses and large corporations - including in-house writing, editing, and marketing, freelance projects, and SEO web content writing.
Having a professional ghostwriter for your content will ensure that your website is seen by a broad audience by providing search engine friendly verbiage.
We also ensure that it is seen by the right audience with SEO content.
Writing may not be your particular strength, or maybe you just don't have the time or even want to write the content. Our professional copywriters can save you time, money, and aggravation in the long-run by utilizing our services.
We will help make certain that your expertise in your area of business is recreated in a way that will get a response from the audience that views your website.
We are also available to do research to help create content that may be more search engine friendly, no matter what industry.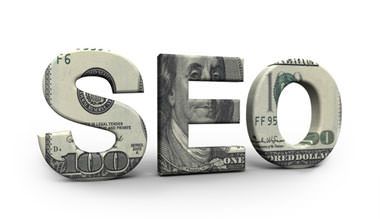 Working as copywriters for Silver Scope Design has placed us in the unique position of working with a wide variety of clients and helping them maximize their business opportunities through ghostwriting the content on their website. We can do the same for you!
By utilizing the services of professional copywriters and creating search engine optimized content, value is added and more viewers will be drawn to your website.
If you want to get the most out of your website, don't leave the content to chance. A professional copywriter can ensure that people find your site and that they choose to read your important messages. Let us write professional content to clearly and convincingly communicate your messages! Contact us today to get started!