St. Louis Web Design Company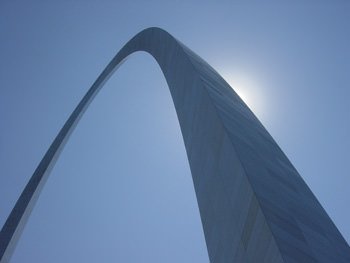 In St. Louis, as in most cities, web design is a competitive market. We understand that other web design companies are competing with us for your business, but our confidence lies in our aesthetically pleasing web sites. You'll notice in our web design portfolio that the websites we create are rich in graphics while maintaining the clean professional feel of your business. As it states in our motto, our goal with every web site is to give your business an effective presence on the Internet.
Silver Scope Design is a business to business web design company which provides web design for St. Louis small businesses. We want the opportunity to prove to you that our attention to detail and visually stunning web sites will drive more business to your web site and therefore generate the results your company demands.
Take a look at our web design prices and you will see that we have a solution for everyone, no matter your budget.
Check out our web site packages and see which one fits your needs the best. Or, we can create a free web design bid for companies who know exactly what they want or have specific needs. Click on any of the packages below for more information.
Why a St. Louis Web Design Company?

Web design services provided at highly competitive pricing.
Quick turnaround on web design projects.
Multiple web design packages and quality web design service to meet your business needs.
Expertise in the ecommerce and online business fields.
Our web design team is friendly, experienced, located in the St. Louis area and dedicated to your online success.
Silver Scope Web Design provides powerful and proven web design, development, and web site marketing for businesses. No matter your needs, we have the experience and personnel to design your web site and bring your products and services online quickly and professionally.
We know your web site is critical to your online success, so we will work closely with you to design a web site that reflects the quality and service your company represents.
This St. Louis web design company will come meet you face-to-face at your St. Louis business.

Why does your St. Louis business need a web site?

It's easier to remember a web site address than a phone number.
Your web site will never have a busy signal.
Potential customers can see your products and services on your web site.
Your web site is up and running 24/7, even while you're sleeping.
Your web site will give you more exposure to potential customers.
If you hired someone at

$

10 per hour to do the same job as your website it would cost you

$

1680 per week.
Having a web site is like sending a salesman through the computer to your potential customers.
More and more St. Louis small businesses are realizing that a clean web design is a representation of their business to potential customers.